PDGA's top-rated player withdrew from Green Mountain Championship midway through round two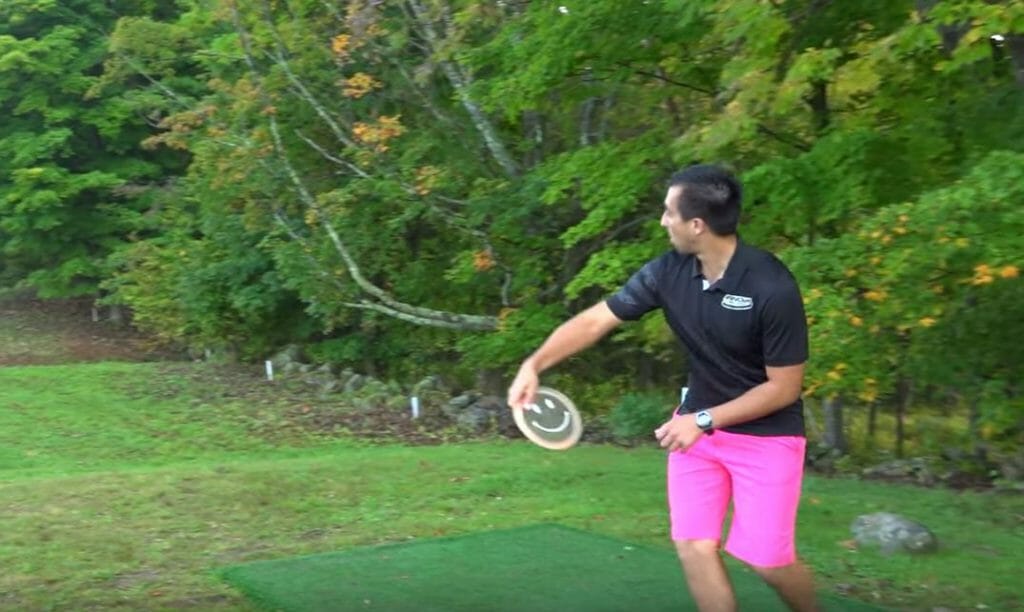 Paul McBeth is still experiencing discomfort in his lower back after pulling out of the Green Mountain Championship midway through Thursday's second round, he told Ultiworld Disc Golf yesterday, but he doesn't expect the injury to affect him long term. In the short term, he still plans to attend the United States Disc Golf Championship in two weeks.
"Regardless, I'll be playing," McBeth said.
The four-time PDGA World Champion and current top-rated player didn't hurt himself on the course. Rather, he fell and landed on his tailbone area after round one of the GMC, but said the impact seemed fairly innocuous at the time.
"I didn't think anything of my back until the next day," McBeth said. "When I got up to go throw some shots it was really difficult, and it progressively got worse." McBeth could be seen reaching toward the middle of his lower back during post-produced coverage of the tournament, and he stopped playing after carding four bogeys, a double bogey, and a triple bogey in a mere 13 holes at Fox Run Meadows.
He attempted to throw yesterday while caddying for his fiancée, Hannah Croke, as she prepares for the United States Women's Disc Golf Championship in Tennessee. McBeth was only throwing at 50 percent power, he said, and was not "committing" to his shots.
"Putting's really easy, putting's really good," McBeth said. "But I don't know if I'll throw again this week."
In the meantime, he will work on stretching, hip alignment, and functional movement with Croke, who has a degree in exercise science from Liberty University. Both asserted that the injury was not serious, and that it would not have the lingering effects of the fractured vertebra he sustained in 2015.
"It's nothing like the last one," McBeth said. "It was like a pretty minor incident. It just happened to be right in the middle of the tournament."
The withdrawal marked the first DNF of McBeth's PDGA career. Though he was comfortable with the decision to walk off the course — it had no impact on the Disc Golf Pro Tour's season-long points standings — he was disappointed not to get four rounds in at Smugglers' Notch. He said that would only motivate him more for next year's PDGA Professional Disc Golf World Championship, which takes place at the same venue.
"I was so jealous of everyone who was playing out there," McBeth said. "I'd watch the live scoring and I'd see them playing well, and I'm like, 'This sucks watching it,' because I know how fun that place is."
McBeth is looking to rebound from a 20th place finish at the 2016 USDGC. He won the event in 2015.