Bygde Lewis four strokes back in third place heading to the final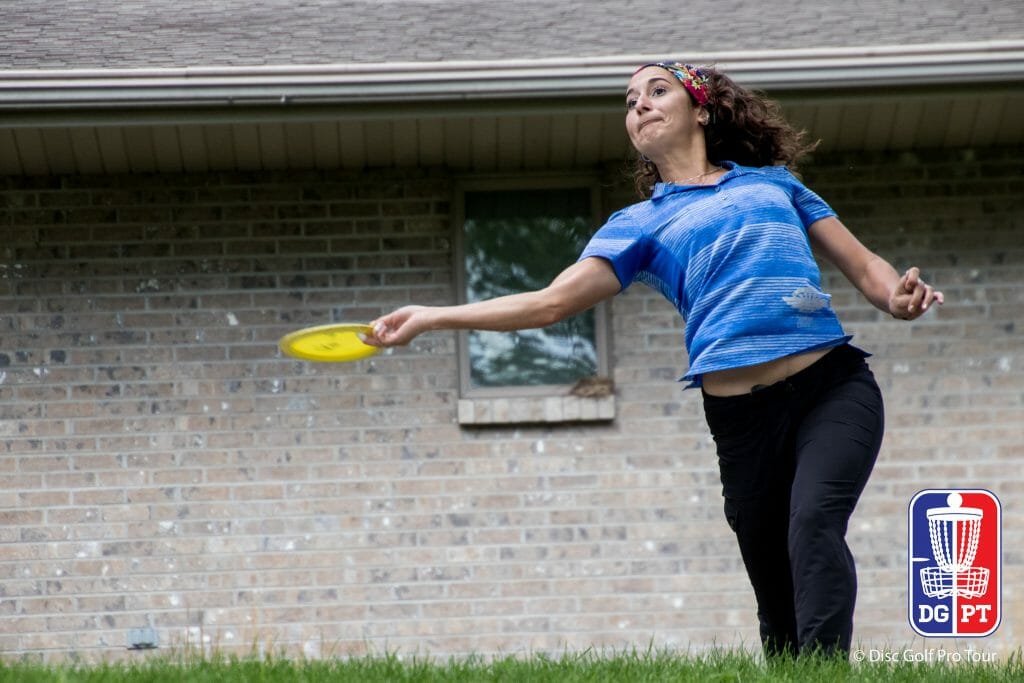 After swapping the lead through the first two rounds of the Ledgestone Insurance Open, Jessica Weese again has a one-stroke lead on Valarie Jenkins with just one round left to play.
Weese's 978-rated 5-under par 53 at the Northwood Park course gave her the lead with a new total of a 15-under par 158. Jenkins' 959-rated 3-under par brought her total to a 14-under par 159 and the same deficit she faced going into the second round at Sunset Hills.
While Weese and Jenkins both tossed impressive rounds, Ragna Bygde Lewis stole the show with the hot score on the day. Her 8-under par 50 mark moved her into third place with an 11-under par 162 total, just four strokes behind Weese and seven clear of Sarah Hokom, who is in fourth place.
Hokom managed the second best score of the day, as her 6-under par 52 round allowed her to jump Paige Pierce for the final spot on the lead card. Pierce's 1-over par 59 third round dropped her to fifth place with a 2-under par 171 total.
Weese's eight birdies were one more than she managed during the first round at Northwood Park in round one, but that round featured an added eagle and just one bogey. Her third round, though, saw no eagle and three bogeys, as she notched just a 56 percent fairway hit rate, down from the her 78 percent mark in round one. She made up for the lack of accuracy from the tee with an excellent day on the green: Weese missed just one putt inside the circle and hit one of her four attempts from circle 2.
Jenkins had similar challenges from the tee, hitting just 50 percent of the fairways and arriving at circle one in regulation on just 22 percent of the holes. She matched Weese's 94 percent mark for putting inside the circle, missing just one inside 10 meters, and hit three of her five attempts from circle 2 – two from 40 feet and another from 60 — all for birdie.
Bygde Lewis, meanwhile, led the field in a number of statistical categories. Most notably, she reached circle 1 in regulation on 56 percent of the holes and scrambled successfully on 75 percent of her attempts. Her lone bogey of the round, on hole 1, was quickly forgotten as she went on to card four birdies in a row after that and then added five more to finish out the round. Her 1008-rated performance was the third in the event rated over 1000, with Weese and Jenkins' first rounds at Northwood Park also breaking the threshold.