Jenkins in second after bogey-free performance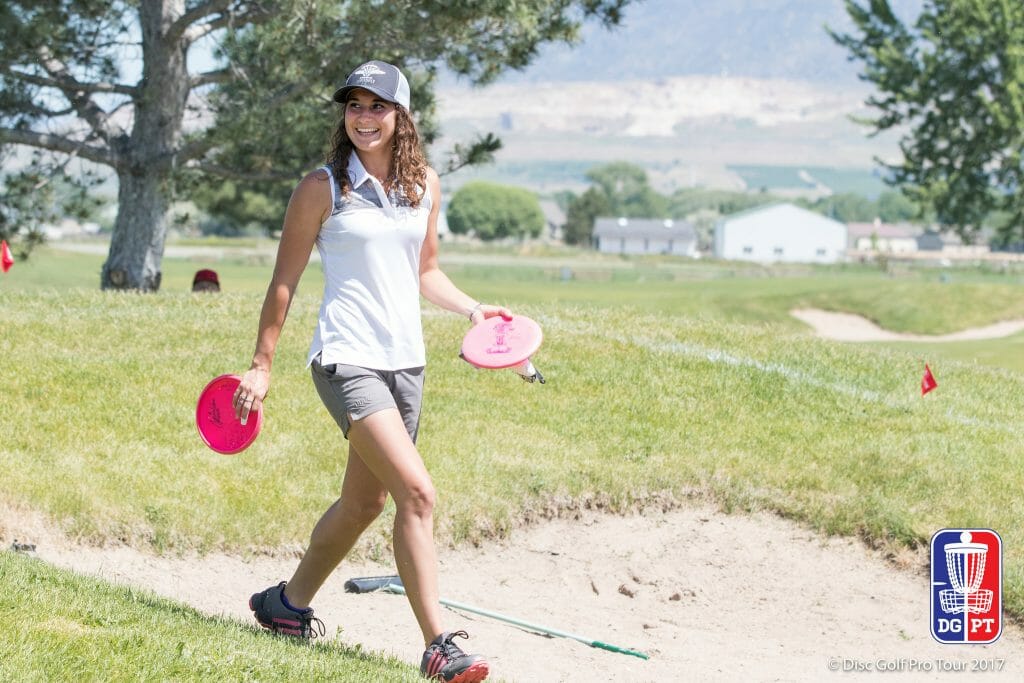 When it comes to the Disc Golf Pro Tour, at least, Jessica Weese is picking up where she left off.
The Utah Open Champion stormed out of the gates this morning at Northwood Park, firing off an 8-under par 50 to take an early lead at the Ledgestone Insurance Open. Valarie Jenkins' 7-under par 51 puts her in second place, after the four-time PDGA World Champion tossed the field's only bogey-free round.
Ragna Bygde Lewis kicked off play with a 4-under par 54 to land in third place, while Paige Pierce and Des Reading are currently tied for fourth after 2-under par 56s.
Weese's strong start was equal parts precision and putting. Her 72 percent fairway hit rate is good for second place in the field, while she led the pack in hitting both circle 1 (56 percent) and circle 2 (72 percent) in regulation. Her park job for eagle on the 420-foot 5th hole was a highlight, and she added birdie putts from beyond 60 feet on holes 1 and 14 for good measure. Jenkins, meanwhile, scrambled to perfection, her 100 percent conversion rate in that category aiding her blemish-free showing.
Pierce struggled on the green, two-putting on holes 3, 4, and 17 en route to a five-bogey day. Reading also had difficulties from close range, two-putting four times from inside 30 feet to lead to an 81 percent conversion rate.
Further down the leaderboard, Jennifer Allen and Lisa Fajkus' 1-under par 57s find them tied for sixth place, while Sarah Hokom, Jennifer Sawyer, and four-time Ledgestone Champion Catrina Allen started the tournament with even par 58s to land in an eight place logjam. Play now moves to Sunset Hills for tomorrow's second round.
An earlier version of this article stated that Pierce had two long throw-ins. Those statistics have been amended, and as a result we have removed them from this recap.