Allen takes second after playoff showdown decides women's division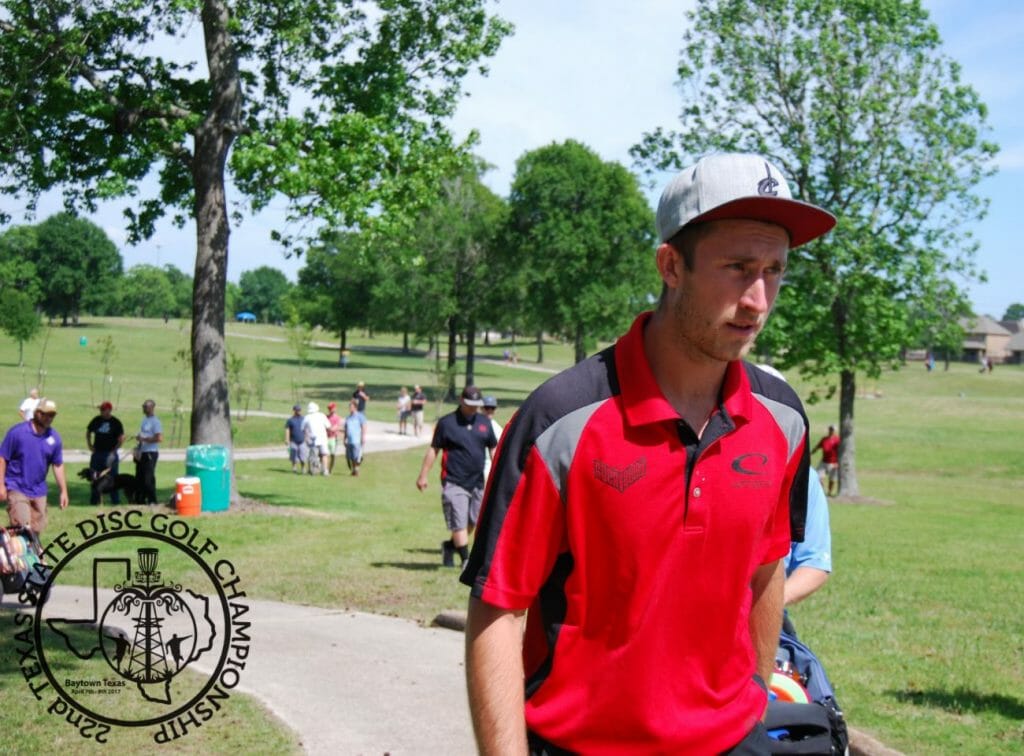 Ricky Wysocki and Paige Pierce got back to their winning ways this weekend at the Texas State Disc Golf Championship, even as they took divergent paths to the title.
Wysocki took down the A-Tier win in wire-to-wire fashion, posting a 37-under par 150 to finish 10 strokes ahead of Paul McBeth in second place. Wysocki shot a scorching 1099-rated, 17-under par opening round Friday to kick off action outside of Houston, then averaged 1044 golf the rest of the tournament in windy conditions to secure the blowout win. Nate Sexton, Philo Brathwaite, Jeremy Koling, and Edward Ward all tied for third place with 25-under par 162 totals.
The victory was Wysocki's third of the 2017 season and first since February's Gentlemen's Club Challenge. The 10-shot margin of victory is his largest since December 2014, when he won the B-Tier Tupelo Bay Open by the same number of shots. He also won the Texas State Championship in 2013.
Wysocki said that, after an odd few weeks on tour, he came out this weekend with something to prove.
"In this game, and [with] the stuff that's been happening lately with all the scoring shenanigans and the weather delay and the cancellations that seem to be right when I'm in the hunt of a tournament, I knew that I could either let it affect me negatively or I could just have a short memory, and basically I just had a short memory this week," Wysocki said. "I just put it behind me and did what I do. I didn't let anything get in my head and affect my mental game in a negative way this week."
With a dominant win under his belt, Wysocki said he is looking to get his season back on track after a four-tournament winless streak that qualified as a slump, at least based on his 2016 standards. He blamed the slow stretch on lapses in his mental game and preparation, but said he was ready to put those behind him.
"The way I like to explain it is your mental capacity is like a well," Wysocki said. "As soon as your well gets depleted, you've got to refill it somehow, whether it's taking some time off or just doing something — focusing more on disc golf and less extra curricular activities. So I think that's what I'm gonna start doing, filling my mental well back up with investing everything I have into disc golf and practicing and focusing and training for the events."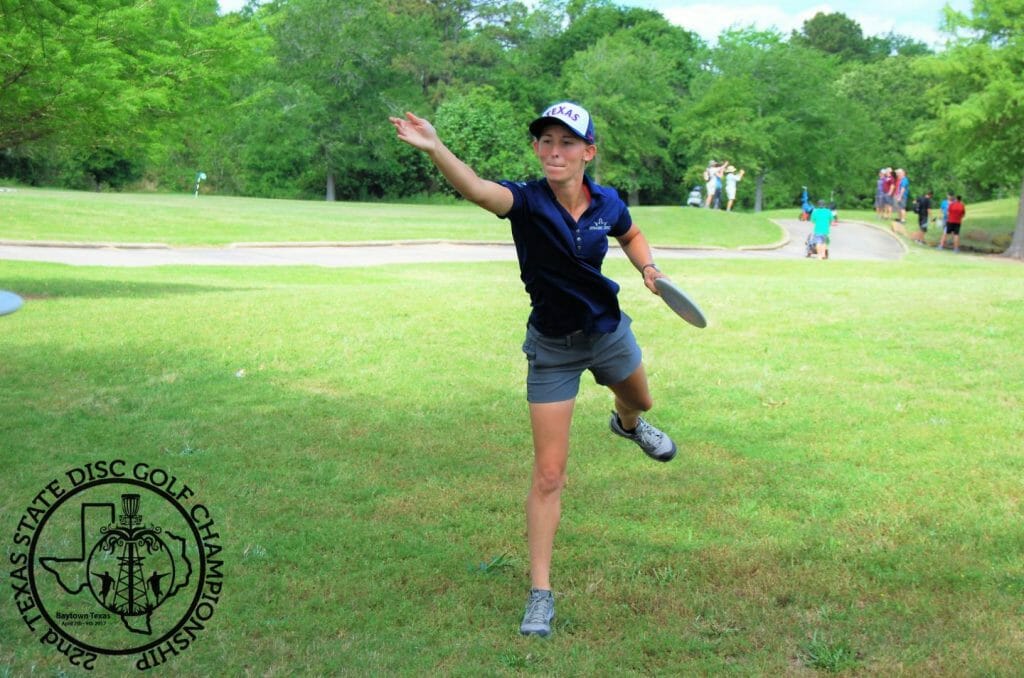 Pierce, meanwhile, started her tournament in a similar fashion to that of Wysocki, tossing a 1033-rated 10-under par 49 to open play Friday. She held a four-shot lead over Catrina Allen heading into Saturday's second round, then came back to earth with a 931-rated effort and was tied with Allen for the lead entering yesterday's final.
And that's where things got interesting.
Pierce and Allen traded volleys continuously through Sunday's round at Evergreen Disc Golf Course, each peppering the course with a mix of seven birdies and two bogeys through the round. Six ties or lead changes became seven on hole 18, when Allen hit a birdie to force a sudden death playoff as the two ended regulation play with 14-under par 171 totals. The pair matched pars on the first hole of extra frames, with Pierce battling the Texas wind to oust Allen during the second playoff hole to take home the win. Jessica Weese took third place with a 1-under par 184 total, while Christina Linthicum's 1-over par 186 found her in fourth place. Lisa Fajkus rounded out the top 5 with a 3-over par 188 on the weekend.
The playoff showdown between the PDGA's top-two rated women was emblematic of how strongly both played throughout the weekend: Pierce averaged 994-rated golf en route to the win, while Allen averaged 992.6.
The victory was Pierce's seventh of the season and her third career Texas State Championship in the Open Women's division. She also took home that distinction in 2007 in the Advanced Women's division.
An earlier version of this article incorrectly stated that Wysocki won the Texas State Championship in 2012 instead of 2013. We apologize for the error.