Koling stays out in front by a stroke on Wysocki; Lizotte two strokes back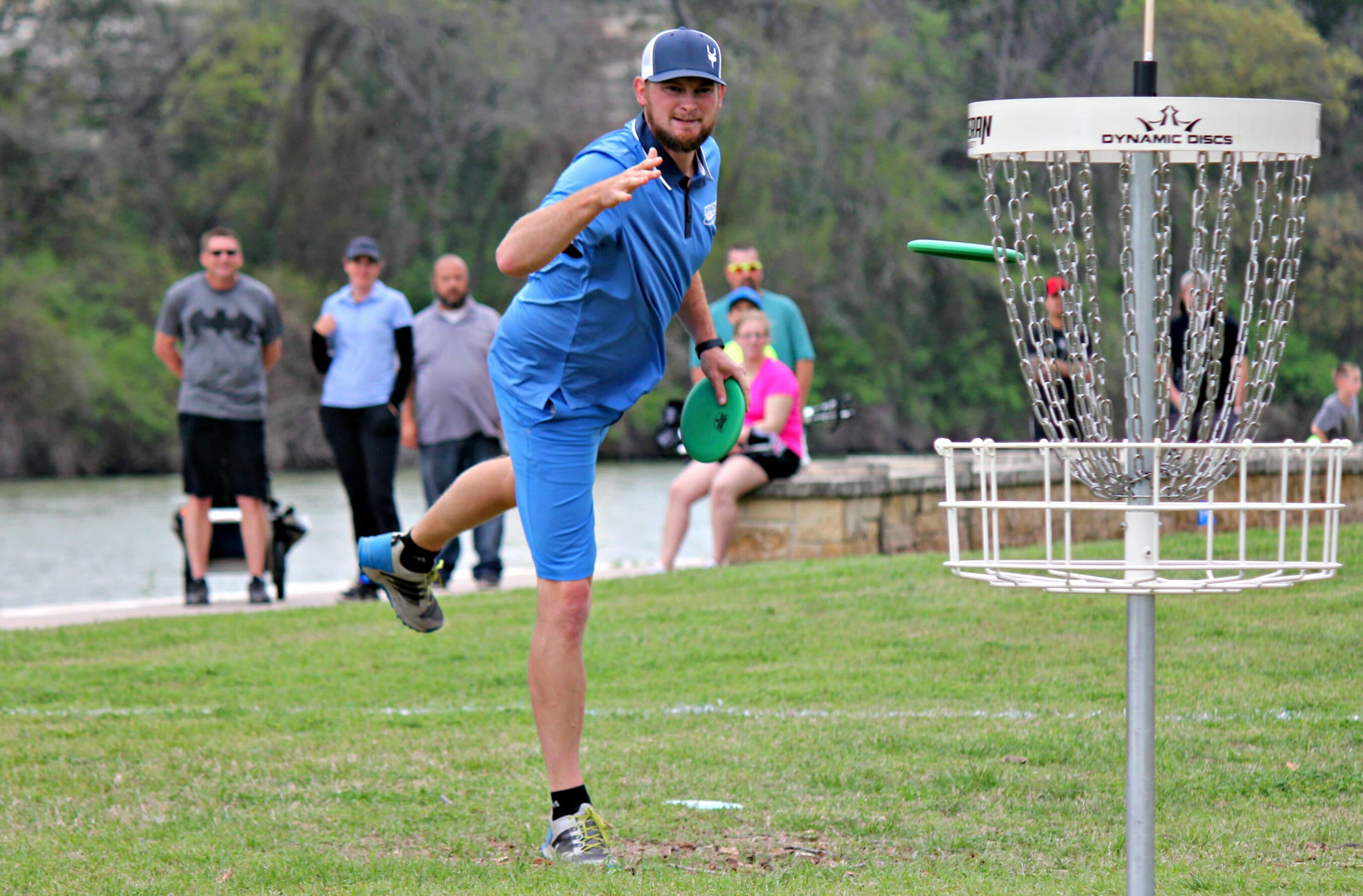 After two lead changes and some exciting shot-for-shot golf, Friday's second round at the 2017 Waco Annual Charity Open finished where it began: with Jeremy Koling holding a one-stroke lead over Ricky Wysocki at the top of the leaderboard.
Koling wasn't quite as sharp today in the higher wind, finishing with a 9-under 58, four strokes worse than Thursday's 13-under hot round. Wysocki drew even six holes into the round, then took his first lead on hole 15 when Koling three-putted on the 519 foot par-5 and Wysocki hit a birdie. Koling, however, surged back into the lead with a 6-under back nine, drawing level on hole 1 and going back into sole possession of the lead on hole 2.
Koling sits at 22-under 112; Wysocki birdied three of the final four holes to end up at 21-under 113.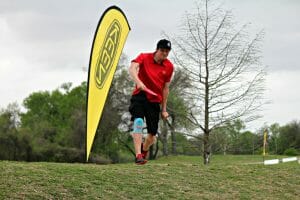 The fireworks on the lead card may have overshadowed some strong performances further down the leaderboard. Simon Lizotte was one of three players to throw the day's hot round — a 12-under 55 — vaulting him eight spots up the leaderboard and two shots out of the lead with a combined 20-under 114. Nikko Locastro, who took 16 penalty strokes after missing the first four holes on Thursday due to a car accident, had an electric round today, also finishing 12-under with eagles on holes 1 and 4. A triple bogey 7 on hole 5 didn't stop him from flying 27 spots up the leaderboard.
Gregg Barsby and James Conrad are tied for fourth at 19-under 115.
Koling was upbeat after the round, despite not matching his first round performance.
"I was off my line just a fraction which really punishes you out there in the woods in the back nine," he said. He also wasn't locked in with the putter; he made only 78% of his putts from inside the circle yesterday. On Thursday, he was a perfect 17/17.
The inconsistent putting created a lot of back and forth with Wysocki as they each leapfrogged each other on the leaderboard during the round. "Certainly when Ricky made a mistake, I tried to capitalize," said Koling, adding that he also prevented letting his own errors compound.
For Koling, today's final round represents a chance for him to get his first tour win of the season and his first big victory since the weather-shortened 2016 US Disc Golf Championships. Before that, he hasn't won a big tournament on tour since the 2015 Memorial.
"You certainly want to win the event playing all the rounds," said Koling. "It would be pretty awesome if that were to happen."
Koling said he will stay focused on his own golf in today's final round and try to think less about what the other players on his card are doing. "The goal for today is to shoot the hot round on my card," he said. "If I shoot the hot round on my card, I'm going to win the tournament."
The lead card — Jeremy Koling (-22), Ricky Wysocki (-21), Simon Lizotte (-20), and Gregg Barsby (-19) — tees off at 2:30 PM Central this afternoon.