News, notes, and insights from on the ground in Australia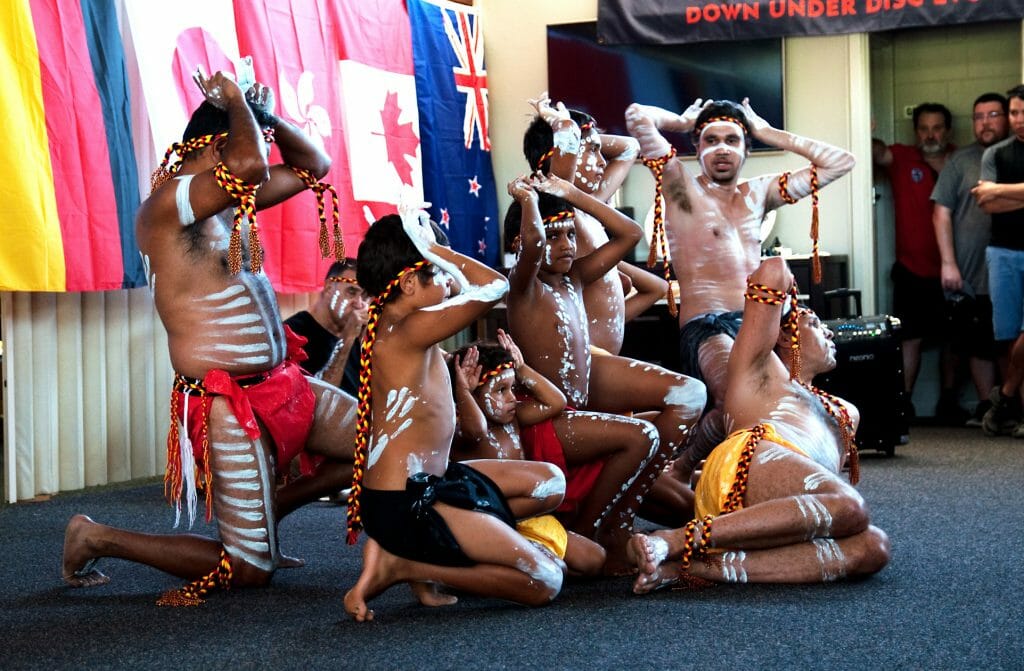 PERTH, Australia — The week was only a few hours old, and we already had our first in-joke.
"Hey mate, do you want a beer?"
"Ah, thanks mate. I'm 99 percent sure I don't want one." In other words, yes.
After a travel bungle of epic proportions, Paul McBeth going from being 99 percent sure that he wasn't coming, to being able to make it, has spawned a hundred lines which ceased being funny after a day. Still, that hasn't stopped people trying them anyway. Then there was Jeremy Koling, laid up, struggling to kick a virus and with his own 99 percent certainty he wasn't playing. That turned to 100 percent and he was scratched, which puts us at 50 percent of those claiming 99 percent.
***
Aside from shoddy math, most of the talk in the days leading up to the Aussie Open have been about heat and travel.
"My legs feel all rubbery," said Madison Walker, who had only flown in the day before her first practice round. A quick survey of visiting northern hemisphere players for most-used adjective to describe the journey has revealed "brutal" as the clear winner at 77 percent, with "epic" a distant second.
One thing they are unanimous on, though, is that everyone is really happy to be here. I had a brief chat with Eagle McMahon and asked, "How long are you sticking around for mate?"
Eagle's a sincere young man, and he genuinely had a little shadow pass over his expression as he said, "I go home two days after [the tournament ends]. I'm talking with the airline. I really want to stay longer."
The comment I've read and heard a few times is that the pros treat this as more of a holiday than a serious competitive event, but that's not accurate. Every one of them is here to win while viewing the trip to an unfamiliar land as one of the side benefits of doing their job.
Jay Reading travels for disc golf just like he plays, with a full-bodied passion and two giant hands. People, experiences, and cuisine are embraced with gusto. When he turned up for the players meeting it was obvious he'd embraced the West Aussie sun with the same abandon. His face looked like it'd had an acid peel.
"You get a bit of sun mate?" I asked. He gave me an expressionless stare back and said, "Yes," like he was sick of people stating the bleeding obvious. Either that, or he couldn't move his face. I wasn't sure.
Gregg Barsby, Ricky Wysocki and Philo Brathwaite were still trying to process their experience from the week before in Thailand. Barsby was silent for a second when I asked him about his first time in the chaotic embrace of Southeast Asia, then nodded and said, "It's intense." Then, "It was bloody full-on, mate," in the most authentic Aussie accent I've ever heard from an American, Meryl Streep included. His three months travelling the U.S. with Chris Finn obviously gave him time to perfect his "strine."
***
Back to business, though. Aside from taking in the beach, the pros were also taking their time to assess the venue.
"The course is way more elevated than I thought," three-time PDGA World Champion Paige Pierce said. "They've used the trees well and I like design of the course. You've got to plan for the skip, though; the fairways and greens are real fast. Plus, it's hot. It's just like Texas, really."
For the week leading up to the event, Perth was blessed with beautifully mild weather, and for a second's crazy optimism we dared dream that we might not get cooked during the Aussie Open.
No such luck.
Thursday was in the triple digits, and Friday was set to be the same. Those dry fairways are going to reflect the heat straight back up, so we'll be nicely oven-baked.
When I stood and watched Avery Jenkins doing his daily video report for the Disc Golf World Tour and I heard him say, "Here we are at the beautiful Mundaring DiscGolfPark," I spluttered slightly. As a local who plays here from time to time, "beautiful" is not the first word I'd use to describe it. But as a local, I guess it's hard to have perspective on your own back yard. If you are coming from a Northern hemisphere winter, the crystal clear, dry air, painfully bright blue sky, and exotic Aussie bush setting probably does inspire some wonder.