Finances and prior commitments - but not injury - find him staying stateside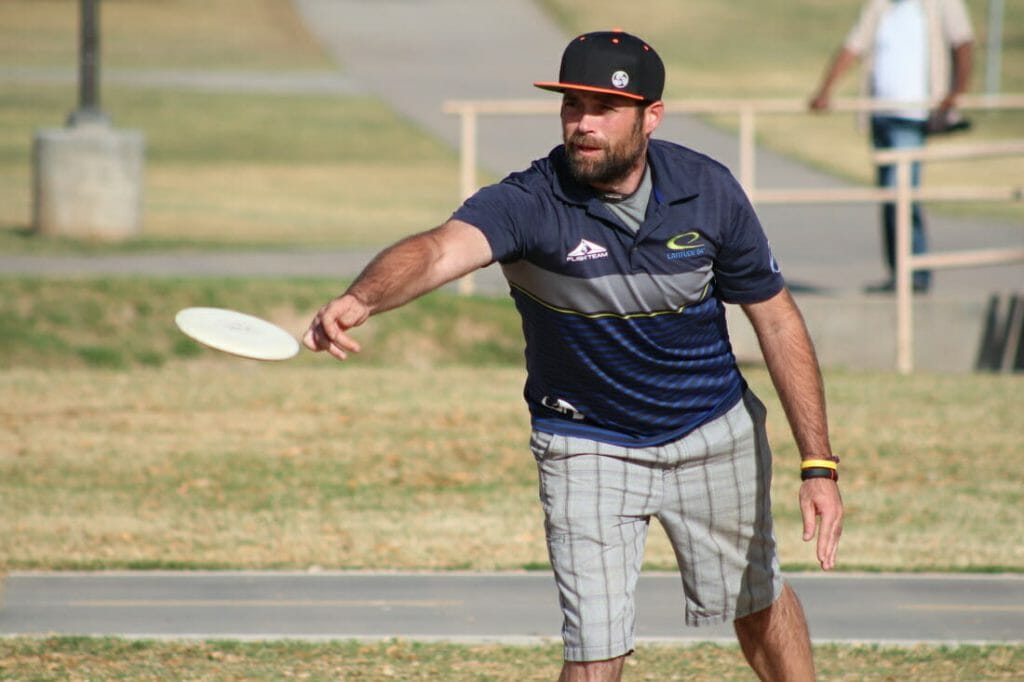 Dave Feldberg's return to Open competition will have to wait another month.
The 2008 PDGA World Champion has withdrawn from next week's Aussie Open due to financial concerns, he confirmed to Ultiworld Disc Golf yesterday. He was originally signed up for the tournament and as recently as December said he planned to make it his first major event after spinal fusion surgery sidelined his 2016 season.
Instead, he crunched the numbers and found that, based on his experience at the 2015 Aussie Open — he finished in fifth place — it made more sense to stay in Arizona and direct the B-Tier Maricopa Meadows Open.
"I got fifth, and when it was all shaken down I got $1,120, and it was $1,800 to fly there," Feldberg said of his 2015 experience. "And that's not even including hotels, rental car fees, food. It's a $3,000 investment just to be there, and the only place that paid that was first. And it's like, I don't get that. So I looked over the financial decision and I said, 'Hey, this doesn't make any sense.'"
Feldberg also reaffirmed that he had not suffered any setbacks in his rehabilitation, but that since he is still not fully healed from his surgery, the long trip could result in added strain that his body did not need.
"I've got my final doctor's appointment [today] at 2:45," Feldberg said. "I'm not 100 percent healed, so the financial investment didn't make sense."
Additionally, Feldberg is in the midst of planning the second year of the Next Generation Tour, which he launched last season with Latitude 64 as a means to highlight amateur play. With an expansion to more than 100 tournaments on tap this season and a calendar needing to be set, he said he had plenty on his plate to worry about aside from the Aussie Open.
"It's not worth me being gone for two weeks in the meat of the scheduling to risk it just so I can enjoy a round of disc golf," he said.
Now, Feldberg has his sights set on returning to play at the Gentlemen's Club Challenge next month in Henderson, Nevada. And while he is able to play in the Masters division this year if he chooses, he said he has committed to playing Open at the PDGA National Tour's first stop of the year.
"I sent the email to the guy today, and I'm gonna go through with it," Feldberg said. "So I'm gonna go through with Open in Vegas."
Feldberg isn't the only high profile professional to originally sign up for the Aussie Open and later withdraw. Simon Lizotte confirmed earlier this month that additional rehab after knee surgery would keep him out of the event, and Devan Owens was originally registered but is no longer on the list.
The Aussie Open begins Thursday, January 26 in Perth, Australia. It is a PDGA Major event.