Players can show off their skills to earn a team sponsorship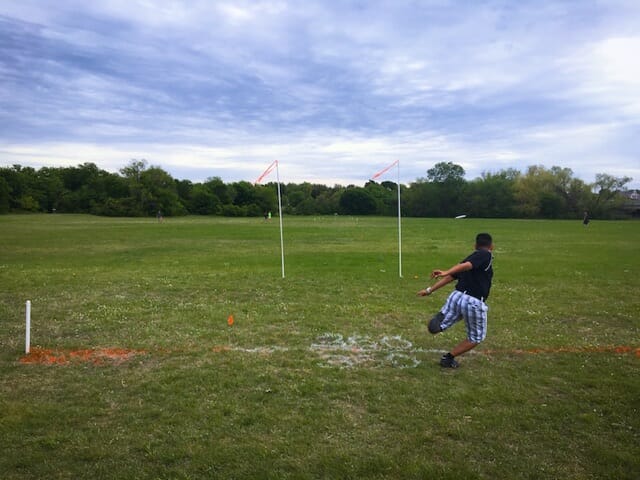 Disclosure: Ultiworld Disc Golf was compensated for writing this article. Registration is open for the next Discmania Combine, which takes place October 1 in Charlotte, North Carolina.

As disc golf continues its long progression from recreational activity to full-blown profession, change is becoming the norm. New companies, tours, and media are constantly pushing the boundaries of tradition in an attempt to move the needle and put disc golf on par with other major sports. At the same time, the model for gaining a professional sponsorship – move up in divisions, travel, and keep increasing that PDGA rating – largely remains the same.
With its new Combine, though, Discmania is trying to change that.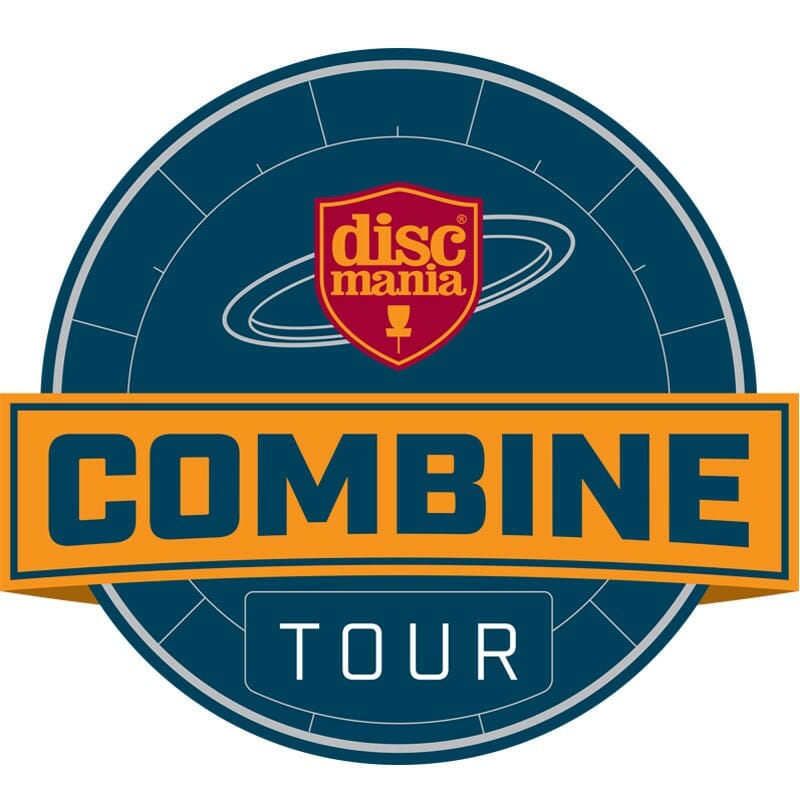 A four-pronged event that travels the country, the Discmania Combine is the first tour that brings the sponsorship opportunities to the players. Run by 2009 PDGA World Champion Avery Jenkins, Combine participants are put through the rigors of a pressure-packed tryout that tests their distance, accuracy, and putting skills. The top five players from each event then move on to the interview process, with three players eventually being brought into the Team Discmania fold.
According to Discmania Team Manager Austin Montgomery, the Combine aims not only to bolster the company's squad, but also to bring disc golf in line with other top professional sports.
"This is another way that we're trying to push the sport forward," Montgomery said. "If you look at any major sport right now, they have some type of process like this. That's really where the idea came from. I'm a huge football fan – I watch all the NFL drafts and saw the process coming up – and I was thinking to myself, 'What if something like that was happening for disc golf?'"
The tour is on its final leg of 2016, rolling into Charlotte on October 1 ahead of the United States Disc Golf Championship. And while previous Discmania events have been more about exhibition and promotion – Simon Lizotte's Flying Circus and the recently-launched Poker Run come to mind – the Combine takes the opposite approach.
"It's definitely not all fun and games," Montgomery said. "It's competitive, and it's got a very serious feel to it. You feel like you're there trying out."
After players' skills are scored and scrutinized by Jenkins – "If anybody knows what it takes to be a top professional player, it's Avery," Montgomery said – those with the highest points move to the interview phase, where Montgomery tries to gauge a player's mindset and future prospects.
"I'm obviously looking for someone that can present themselves professionally," Montgomery said. "We want these people to represent our brand to the best of their ability, so that's one thing I'm looking for. I'm also looking for, with these players, future potential. For example, Eagle [McMahon] – I've known Eagle for almost a decade. I don't think anybody knew that he was gonna hit the stage as hard as he has. So we're looking for players that maybe haven't quite reached their full potential yet and have some room to grow."
For Sarah Amaya, a 34-year-old San Francisco Bay Area resident who attended a Combine earlier this season, the opportunity to get in front of decision-makers without going too far from home was a main selling point of the event.
"Not a lot of big companies go out looking for just a regular disc golfer," Amaya said. "So I thought it was really cool that they set aside their time for anybody to come out and tryout to be sponsored by one of the best sponsors in the game right now."
Amaya said the accuracy test – in which players stand in front of two posts and declare which route they will take to make their shot – was most applicable to her everyday game, but that having the chance to learn from Jenkins was also a highlight.
"When I was going for my distance shots they would tell me 'Keep your arms closer to you,' or 'Keep your head down,' or 'Don't look away,'" Amaya said. "They would be there to give pointers, not just there to observe. I thought that was really neat, too, because they're interacting with you and you're getting pointers from one of the main pros."
Amaya was one of the five players from her event to make it to the interview process, which finds Montgomery whittling his list down from 30 to a select few who will make the team. Players will be awarded an entry-level sponsorship that includes discs, clothing, and future opportunities for paid travel.
For Montgomery, it's all part of the process to find the perfect fit for the team and the sport.
"It's not just strictly skill-based," Montgomery said. "While that plays a big part in it, we're looking for the right people, as well. That takes place in the NFL, the NBA, the MLB – everything. All of these players have to go through a pretty intensive interview process as well. This is going to ensure that the right people represent our brand, and it's [about putting] a more professional image on making a high caliber disc golf team."