Less than a week after the marathon ends, another big show begins. How will players respond?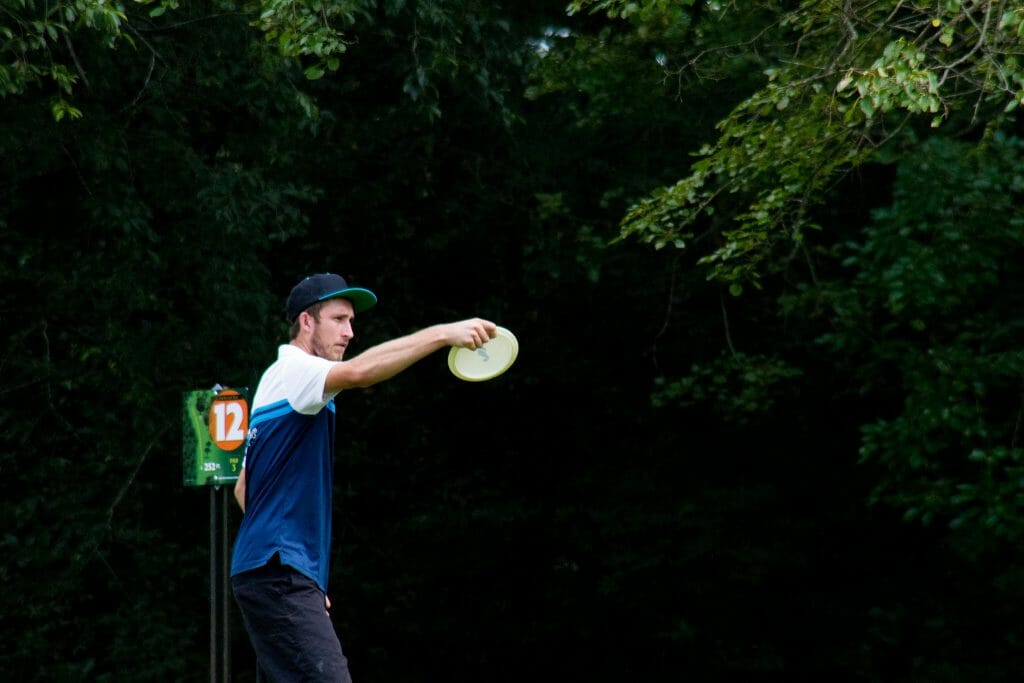 A mere five days ago, the last putt dropped on the longest, most mentally draining event of the season.
With PDGA players having just closed the books on Pro Worlds, it would seem like a great time to take a week off to recuperate. Instead, a majority of the tour has made the seven-hour trek northeast to Peoria, Illinois, for this weekend's Ledgestone Open. As the fourth stop on the Disc Golf Pro Tour, the tournament boasts one of the higher payouts on the year – $7,000 to first place in MPO –  and spans two courses per division over four rounds Thursday through Sunday.
With only a few days to recover from the marathon of Worlds and to practice for the event, Ledgestone is ripe for a hangover effect, with players possibly fatigued from last week and only going through the motions for the payout.
If that's the case, though, they're certainly not letting it on.
"I don't think that my game is gonna suffer just because I had a long week last week," newly-crowned PDGA World Champion Ricky Wysocki said. "I'm used to this, and that's why were touring professionals. We play a lot of tournaments, and we're in shape for this. I think mentally and physically I feel like I'm still ready to win and focus on winning and pushing forward."
Wysocki will do that at an event where he placed sixth last year after carding an unwieldy 10 during round 4 at the Lake Eureka temporary course. With some changes to the layout at that venue this year, though, Wysocki was confident he would keep it in the low single digits each hole.
"Last year there was tons of out-of-bounds and some of the rules were not so ordinary from what we're used to," Wysocki said. "They switched that up a lot, so the courses are gonna play a lot different. Last year a lot of players were taking big numbers, and this year they switched the OB up so you're not gonna ruin your tournament on one hole like I did last year."
Wysocki's counterpart on the FPO side, meanwhile, took the same professional approach as the MPO champ when it came to addressing back-to-back big events.
"It kind of feels surreal that Worlds just happened a few days ago," four-time PDGA World Champion Valarie Jenkins said. "Worlds is something that I feel every disc golfer builds up during the season as the high point of our year. In the past few years there have been large tournaments just following Worlds week. It can be tough to get mentally into the next event, but that's how the disc golf tour rolls. You're only as good as your next event, so you always have to be ready to face whatever the tour throws at us."
Bradley Williams, who placed 12th at Worlds and sixth at last year's Ledgestone, echoed the sentiments of the new champions that this weekend was simply a date on the calendar.
"From my experience in the past Worlds I've been a part of, I've never been part of them in a tour setting – it's always been going to a Worlds and then playing it. In those instances, it's always been a Worlds hangover," Williams said. "Now that I'm on tour this season it just feels like another tournament."
Williams also said that he found the Emporia courses last week to pose little physical challenge, which may play in to his feeling fresh this week.
"This Worlds was just playing catch in a field with a basket," Williams said.
As for those players who might come into this event having not played at Worlds – such as Alex Geisinger, Cale Leiviska, or Michael Johansen – having a week off may not do them much good, according to Leiviska.
"I think whatever advantage there is to being rested by not playing is evened out with the disadvantage of not being in competition mode for five days like most of these other guys," Leiviska said. "I do feel pretty good though."
Advantage or not, Wysocki said he was not ready to let his foot off the gas for at least a few more weeks.
"We have to grind and get ready, and obviously we can take a break from that in the offseason," Wysocki said. "That being said, it just makes me that much more ready and hungry to win again, because I know I can take my time and relax and soak everything in [during] the offseason."
Live coverage of the Ledgestone Open begins Thursday at 2:30 p.m. Central time on SmashboxxTV, with a card featuring Leiviska, Nate Doss, Chris Finn, and Paul McBeth taking center stage at Northwood Park. Live scoring updates and statistics will be provided throughout the event by UDisc.