Defending PDGA champion says he has to re-learn what it is like to play healthy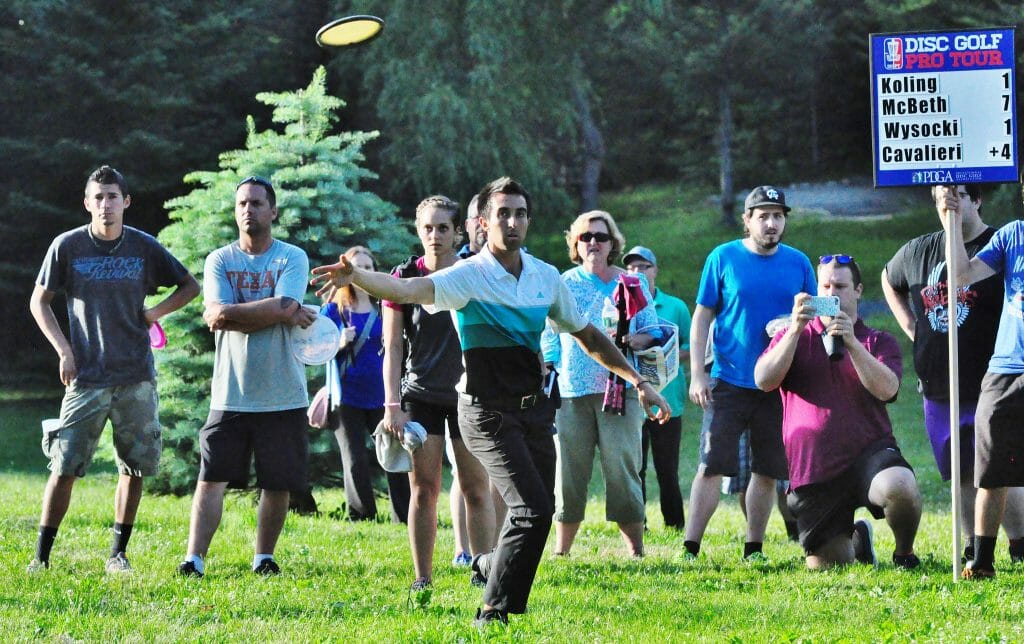 After a Vibram Open showing that found Paul McBeth finishing outside the Top-10 at a PDGA National Tour event for the first time since 2013, it would be easy to speculate that the injuries that have dogged him for nearly a year were the culprit for his performance.
Actually, it's quite the opposite.
"I feel great," McBeth said yesterday en route to an event in Maine. "It's funny, because physically I feel the best I've felt in a long time."
The result, though, has been an adjustment to playing without any restrictions on his body, which McBeth said was detrimental to his play on the wooded stretches of Maple Hill. He pointed to his scores on the course's opening three and closing two holes, which are more open and on which he scored a combined 10-under par for the weekend, as evidence that his newfound health has impacted his accuracy.
"My body feels so good right now, I don't know how to slow it down," McBeth said. "I have to re-learn how to do all that, to slow it down and get that touch again. So when I was going into the woods, I didn't know what to do. I mean, I knew what to do, [but] my body was like, 'I have to remember I have all this extra movement now, I need to put it on a line.'"
McBeth likened the experience to that awkward time everyone experiences in life.
"It's like a teenager growing into his body," he joked.
And while his tie for 12th place at the Vibram Open was certainly uncharacteristic, he was not putting extra stress on himself to figure things out, instead opting to take some time off from competition before the European Masters begins in Sweden on July 21.
"My legs feel great, my back feels great, my arms feel great," McBeth said. "…I'm not worried about it. It's not like it's a confidence hit or anything like that. I'm just ready to get back out there and re-learn this all and just get back into the habit."