The young pro from Tennessee came out hot in Arkansas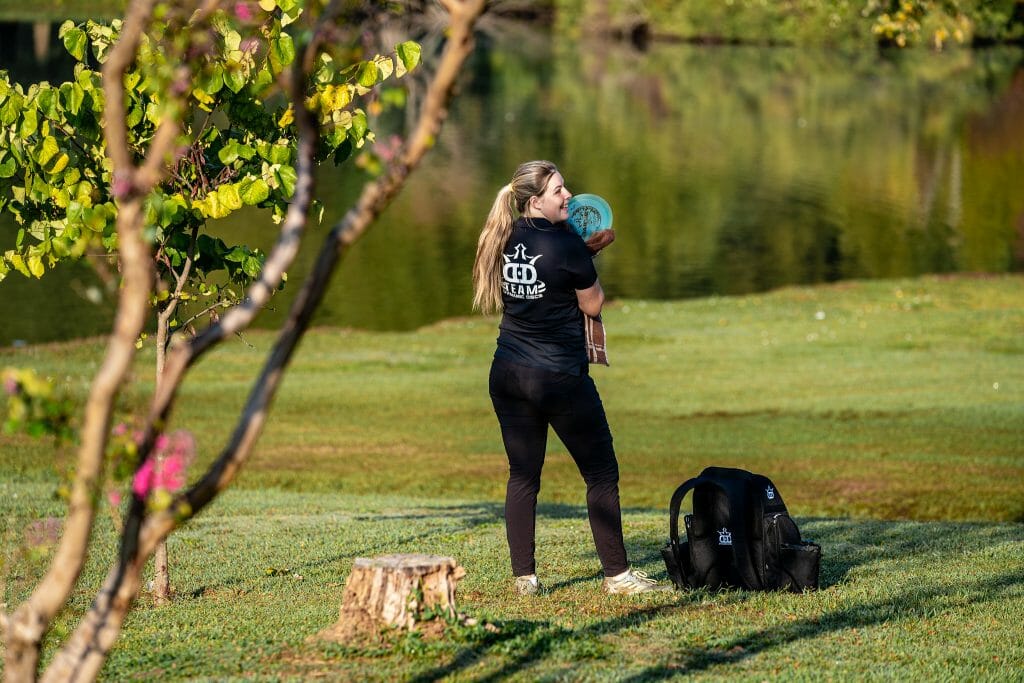 Hometown: Whitesburg, Tennessee
Sponsor: Dynamic Discs
Turned Pro: 2019
Career Wins: 28 (4 in 2021)
Rating: 938 (career high)
In just her third career Elite Series event, Tennessee's Macie Walker made a mark with a 7-under par opening round at the Jonesboro Open, which earned her a spot on the lead card for round 2 on Saturday. The unofficially-rated 991 round would be one point shy of her career-best round.
Walker has been cleaning up B- and C-tier events in her region since turning pro in 2019, and is undefeated in 2021 through four events heading into Arkansas. Her ascent has been swift, as she has jumped 24 rating points since the beginning of 2020, and she has wins over other young pros such as Heather Young and Christine Jennings in her recent tournament past. Walker's biggest career W, however, came last September at the Lake Lure Open in North Carolina, where she took down veterans such as Elaine King and Sarah Cunningham (née Stanhope).
At Walker's first career Elite Series event, last season's Idlewild Open, she aced hole 9 during round 1 on the way to a 17th place finish.
On Friday, Walker said she didn't know how well she was playing until late in the day; she was just vibing like a casual round. A tough rollaway on her birdie putt on hole 18, which could have gotten her to 9-under par for the round, did not deter her. Instead, she took relief from OB and nonchalantly cashed a Circle 2 bogey-save to finish the round. It was her only bogey.
macie walker hole 18 putt rnd 1 jonesboro
As for round 2, Walker sounds prepared for an unfamiliar day ahead.
"I think I do better under pressure," Walker said after round 1. "I've never been on a feature card before so we'll see how that goes."
Walker is usually joined on the course by her fiance and caddy, Jaime Velediaz, a fellow golfer.