Opening Rounds Recap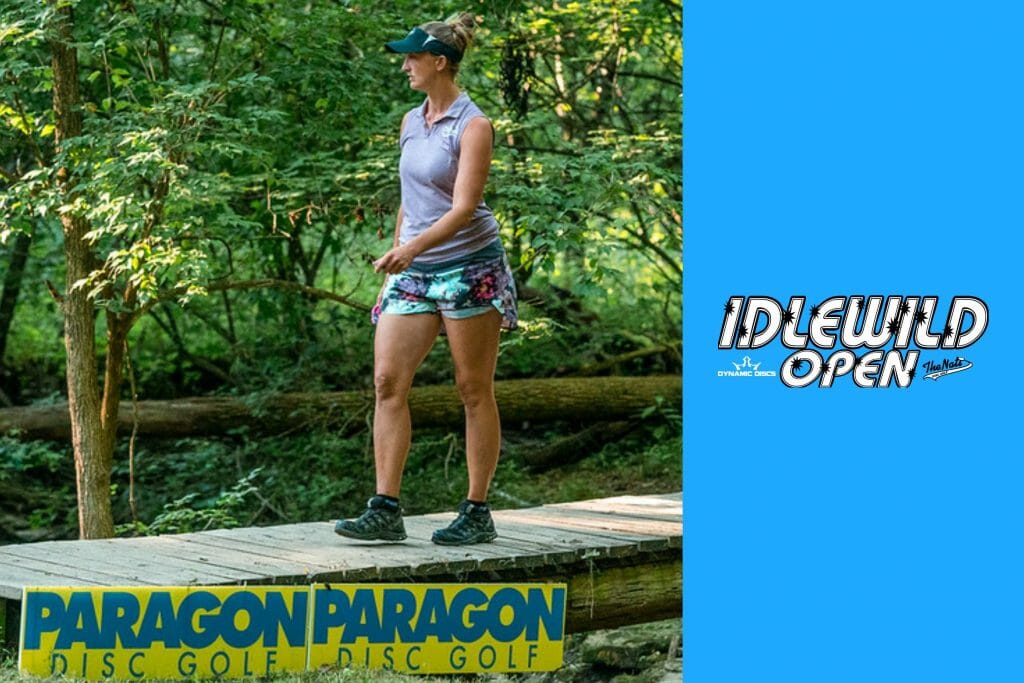 The Idlewild Open is about limiting damage, and the leaders after two rounds have done their best to keep the over par strokes from adding up.
Sarah Hokom backed up a solid showing Friday with a 1000-rated Saturday. Her 2-under par was the only under par score of the round, and she is in first by four strokes at 2-over par total. She's missed a couple putts inside the circle, but is first and second in finding Circle 2 in regulation and C1 in regulation, respectively. While Hokom's birdie rate is only fifth in the division, she's only scoring over par on 19% of holes, three percentage points better than the next best player, and has no double-bogeys or worse.
Holly Finley didn't replicate her 1000+ rated opening round, which had her in first place after 18 holes, but she only dropped into a tie for second place with Catrina Allen at 6-over par after a 7-over par second round. Allen was even par on Saturday, the second best score of the round, and moved up five spots on the leaderboard. A big C2 par save on hole 18 kept her in the tie for second.
Continuing her streak of good showing Ellen Widboom held onto her fourth place position for another day and will be playing on the lead card Sunday. The forehand-dominant player is using those crafty lines well in the woods, and helped herself with two big C2 putts Saturday. She was perfect from C1x during round 2.
Paige Pierce leads the division in three major UDisc Live categories — C1x putting, C1 in regulation, birdie percentage — and is top three in three others, but he aggressive style of play is getting the best of her. Four of her five bogeys during round 2 were double-bogey or worse, and her OB rate is 3oth of 32 players. She is in fifth place at 9-over par total, seven strokes behind Hokom.
The Open side may not be able to find an ace but the women have. Macie Walker rang up hole 9 and is in a tie for 12th place.
Statline
The Mandujano sisters, Valerie and Alexis, are currently two strokes within each other at eighth and ninth place, respectively. They aren't the only sisters in the field, though. Heather Young's sister, Amanda, is playing her first DGPT event at the same course Heather premiered at in 2019.
---
The lead card of Hokom, Allen, Finley, and Widboom tees off at 4 pm Eastern on Disc Golf Network and the DGPT YouTube.