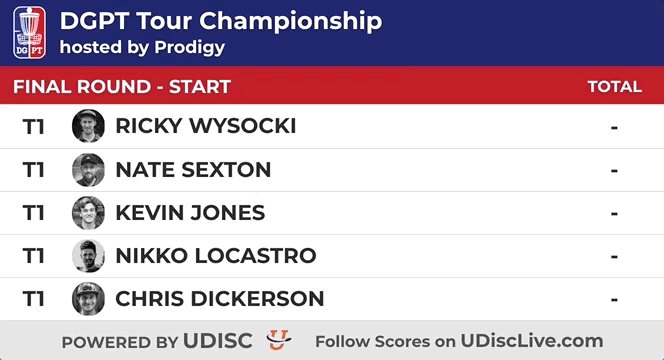 Every player on the five man final card at the 2018 Disc Golf Pro Tour Championship had at least a share of the lead at some point during the round.
No player was ever more than five strokes off the lead, and there was constant jostling on every hole.
Chris Dickerson prevailed at the event, and never had the outright lead until hole 17. As late as hole 13, he was in solo third place.