Calvin got to take the local sports anchor out for a round at Morley
Reigning United States Amateur Disc Golf Champion Clint Calvin had a chance to grow the sport on the local news in San Diego recently.
Calvin was featured on a segment with CBS 8 Sports Anchor John Howard where he got to walk the newsman through the basics at Morley Field. He even showed out a little by drawing metal on one of his demonstration drives.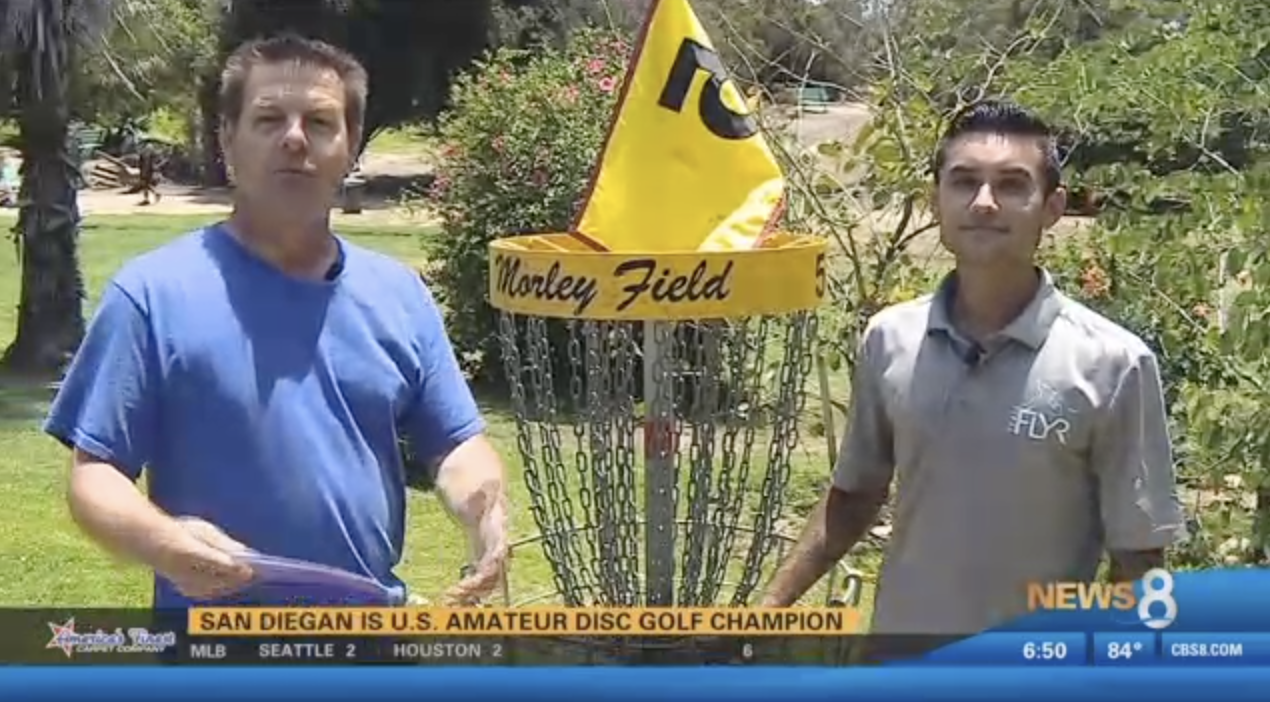 "I started laughing when the reporter said I was one of the best players in the world ?," Calvin said in an Instagram post. "Not quite yet but I won't stop working hard until I have achieved that goal.
"It was a lot of fun teaching the reporter about all of the amazing discs that @prodigydisc makes and he even commented on how great they feel and fly. I am very grateful to be in a position to bring more attention to San Diego disc golf and I hope that this will open more people's eyes to what an amazing sport disc golf is!"