King qualifies despite having already won NT in Texas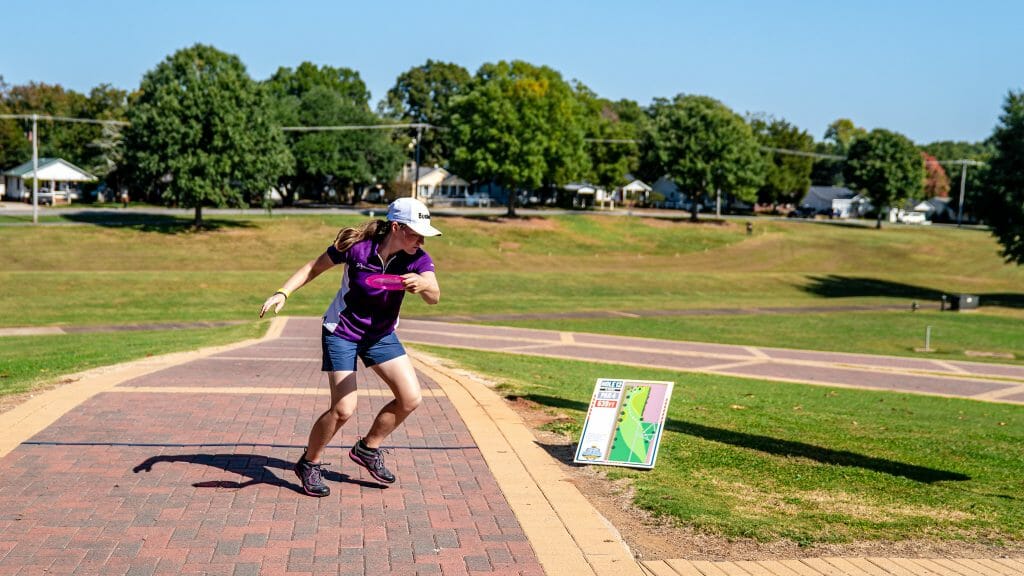 Despite having won the 2021 Texas State Disc Golf Championship PDGA National Tour event earlier this season, Hailey King just earned her spot at the 2021 Throw Pink Women's Disc Golf Championships with her W at the 2021 Dynamic Discs Open.
Joining King in booking a ticket to Winthrop was third place finisher Heather Young. Young tied with Macie Walker for third but Walker already earned a spot with her finish at the Jonesboro Open. Second place finisher Catrina Allen previously qualified for the TPWDGC in Las Vegas.
Both King and Young played the Women's National Championship last year, with Young finishing in a tie for third and King in a tie for ninth. Young hit a 30-foot death putt for birdie on hole 18 during the final round to secure the podium place with Sarah Hokom.
Two more qualifying spots are on the line at this weekend's Challenge at Goat Hill DGPT Silver Series event.