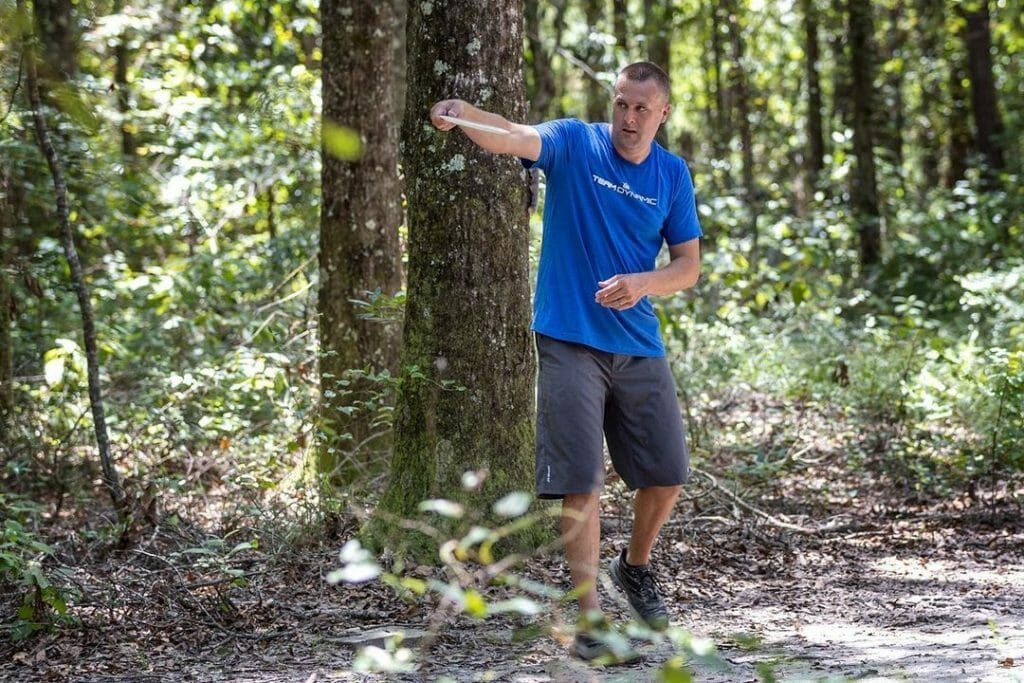 Two Dynamic Discs team members will be returning to the Kansas company for the 2021 season.
Louisiana's Miles Seaborn will be representing DD for the 14th year. The 1014-rated pro picked up two wins in 2020.
"DD has constantly supported me over the years, even when I haven't played much. Being a stay at home dad with four littles makes playing and practicing difficult sometimes, so having their support throughout my life is not something I take for granted," said Seaborn. "That being said, 2021 is shaping up to be my biggest year yet! I won't be touring full time, but expect to see me at more big events than years past."
Logan Harpool played his first sanctioned event in 2018 and has racked up nine pro wins over the past three seasons, his biggest coming at the Oklahoma Open A-tier over Halloween weekend.
"I wouldn't be where I am today without a great team of people around me, both on and off the course," said Harpool. "Returning to Dynamic Discs for another year is an absolute no brainer. It's been a pleasure representing the company, and I'm excited for what the future holds."