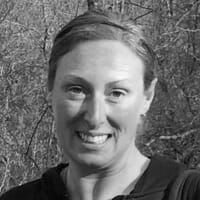 Sandi Hendel, Canada's second highest rated female player, has signed a two-year sponsorship contract with Prodigy.
"It's the right time for me," Hendel told Ultiworld Disc Golf. "Now as a sponsored athlete with Prodigy Disc, I believe I have a greater potential to impact more people, more women, more girls, more everybody. I've known Prodigy President Michael Sullivan for a good amount of time. I like what he's building. The discs are great, the people are great. It's a perfect match."
Hendel played at just two Disc Golf Pro Tour events in 2020: the Memorial (17th) and Dynamic Discs Open (9th). She reached a career high rating of 922 in the December update.
Prodigy continues to expand their presence north of the border. "I wanted all the regions to be recognized — rural, urban — and to make sure that there's an equitable proportion of players across Canada," said Prodigy Canada Team Manager Colin Fitchett.