Disc golf's version of the Ryder Cup takes place before next week's European Open
After a process that has seen numerous fan votes, the full rosters for this year's Presidents Cup were unveiled by organizers yesterday.
The event, which pits the United States against Europe in a Ryder Cup-style format, goes down next week in Nokia, Finland, as a precursor to the European Open. And the teams are stacked: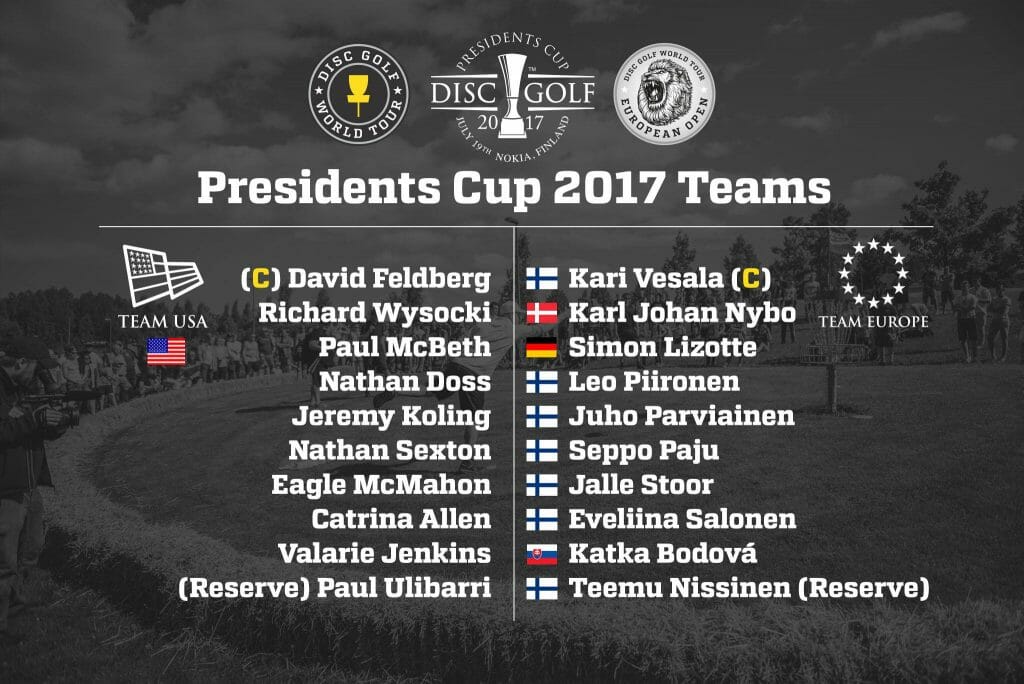 With an average rating of 1017.4, the United States is the clear favorite over Europe, which clocks in at 995. But with a bevy of Finnish talent, Europe comes in with a bit of a home field advantage as it aims to end the States' run of seven straight Presidents Cup wins. For more details on scoring and format, be sure to check the Disc Golf World Tour's website.