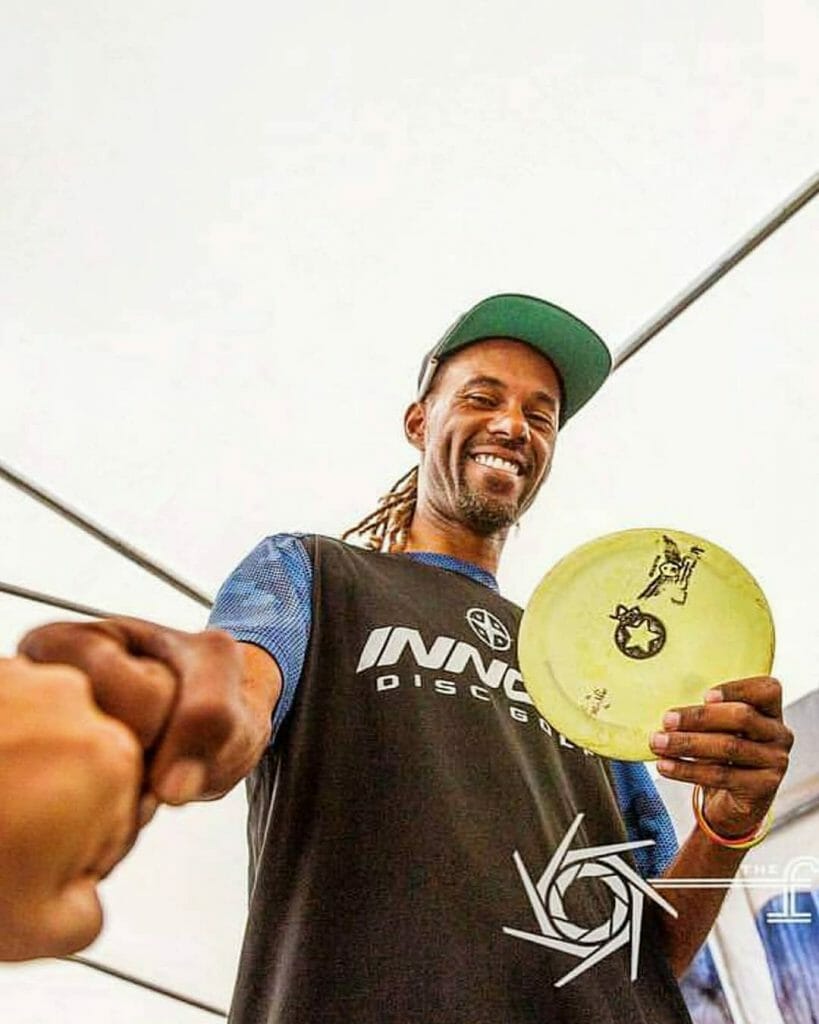 Did you know Philo Brathwaite had been missing his famed Albatross Destroyer for more than two years?
Well, breathe easy, as the disc has made it back into the hands of Brathwaite thanks to Oregon's Colin Walker. As Brathwaite tells it, Walker spotted the disc in the hands of a new player on the day after the 2017 Beaver State Fling, and after two years of searching, Walker got the disc back to Brathwaite.
"He was there when a new player (not in any clubs or even social media) found it on 6 West — yes, the same hole," Brathwaite said. "I remember that call and calmly sifting thru my bag thinking it's right here, then quickly feeling very stupid and confused when it was not. How could I leave that disc on the same hole, or anywhere?"
And, of course, we're telling this story because of the happy ending.
"Thankfully Colin recognized the disc and remembered the couple's names to hopefully find them again. And he did!" Brathwaite said.
And because we know you'd go rewatch the albatross, here it is in all its glory.
Philo Brathwaite Beaver State Fling ESPN Albatross 6 West Milo McIver