Mary Sicard brings years of experience in marketing from outside the sport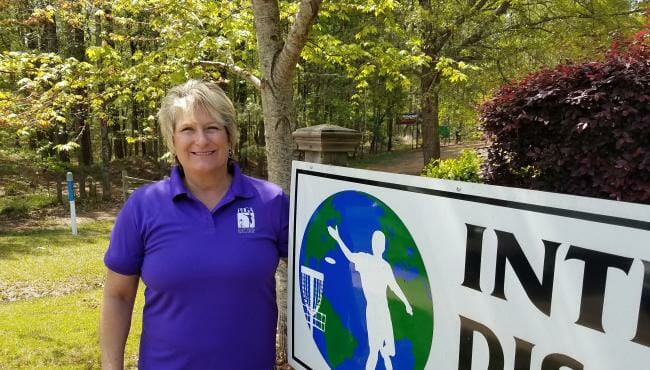 Earlier today, the PDGA announced in an article on their website the hire of new marketing manager, Mary Sicard. According to the piece, Sicard is adept at "business-to-business and business-to-consumer marketing" having spent decades in the corporate world founding small businesses and working in digital marketing, most recently with Ingersoll Rand's Club Car.
Sicard said in the piece that she intends to make the membership experience at the PDGA a "top priority" and believes that, even though she is new to the sport, her background outside it can help do that.
"The beauty of it also is I have marketed everything from slurry pumps to a blues festival. There's no great magic to it," Sicard said in the article. "It's a matter of getting in there and finding out what the core is and what the core wants."
PDGA President Joe Chargualaf, who was part of the hiring committee for the position that included members of the PDGA Board of Directors and other PDGA employees, is certain Sicard's experience will make a swift and positive impact on the organization and its members.
"We were extremely impressed with the depth and breadth of Mary's marketing experience, and I can't wait to see how she applies it for the PDGA and disc golf as a whole," Chargualaf said in the article. "We're always looking for innovative ways to promote the sport and attract new sponsors, and she comes to us with a proven track record of success in these areas."
Sicard will begin with the PDGA on April 18th.