The PDGA scratched a plan to send the tournament to Michigan.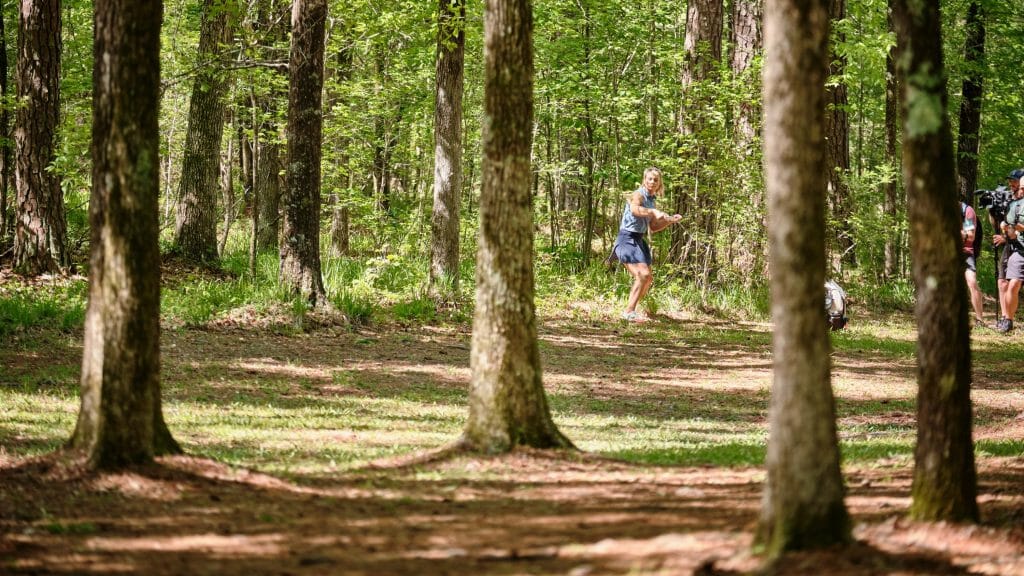 The PDGA Champions Cup, the springtime major that debuted in April, is set to return to the WR Jackson course at the International Disc Golf Center in Appling, Georgia, next year after initially being announced for the Toboggan course that typically hosts the Great Lakes Open.
"There are several reasons for the change, but primarily it is because of the overwhelming, positive feedback from the competitors, staff, volunteers, and fans, both on-site and online," said PDGA Director of Operations Mike Downes. in a statement.
The PDGA announced that Nate Heinold will remain on board as the tournament director for 2023: the PDGA Board of Directors President also TDs the Great Lakes Open and Ledgestone Open. "The inaugural Champions Cup was fantastic to watch on the exciting Jackson course," he said. "The next steps will be to continue to push the event forward when it comes to the spectator experience. The player experience will continue to be top of mind, but pushing the event forward will mean giving the spectators an even better experience."
This year, there were few spectator passes available relative to other top tour events, and alcohol was not permitted on site.
The WR Jackson course, designed by John Houck, is a beautiful and challenging wooded course with atypically wide fairways. Used in the past for the Hall of Fame Classic and other National Tour stops, it is likely to become the permanent home of the Champions Cup. The PDGA is working with the local county to sign a multi-year contract to hold the event. The IDGC and its courses are on land leased from Columbia County in Georgia.
"We will continue our discussions with Columbia County in hopes that we can make the pilgrimage to Appling an annual stop on the Tour for years to come," said PDGA Executive Director Joe Chargualaf. "For now, we are thankful for the opportunity to have the Champions Cup on the W.R. Jackson course once again in 2023."
The Champions Cup was a notable omission from the 2024 majors bid package, further suggesting the likelihood that the tournament will remain at WR Jackson.
Paige Pierce and Chris Dickerson will seek to defend their Champions Cup titles in 2023.