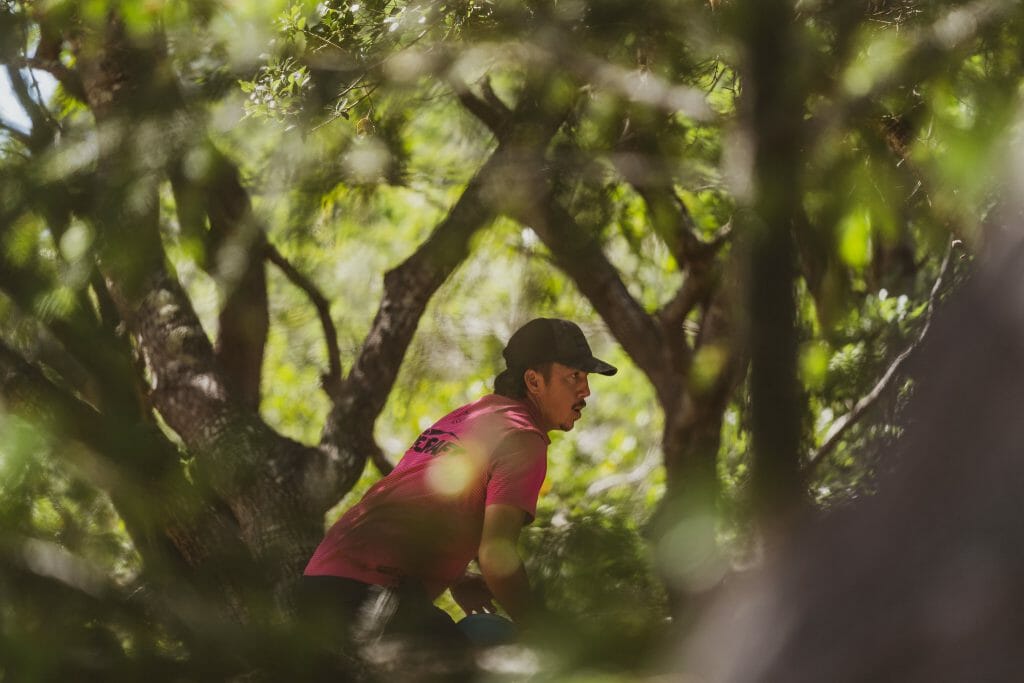 Paul Ulibarri will not be playing this weekend's Portland Open at Glendoveer.
"I hurt my ribs over a week ago and still don't feel great," said Ulibarri. "I did play through the pain at last week's Masters Cup… This week I don't want to feel the same way, and it's a much more physically demanding course here in Portland.
"It's a 11,000-foot course, and I honestly don't feel like I would have a chance to win. I never want to, and will never play in a tournament, I don't truly feel like I can win."
---
Ulibarri played a practice round at Glendoveer for Jomez Pro earlier this week, and is currently 13th in DGPT points.