4-time world champion signed through 2021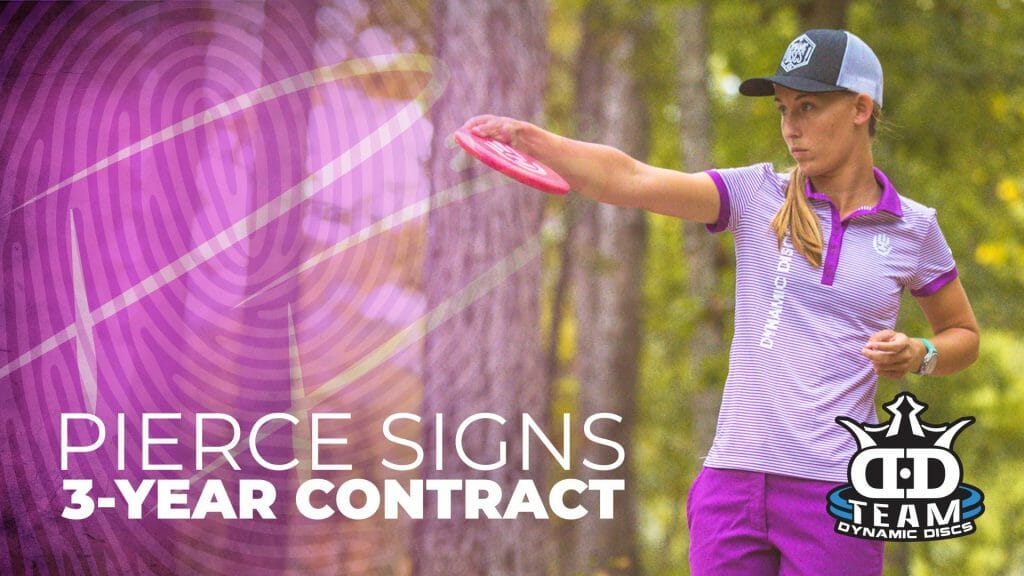 Dynamic Discs announced today that it has agreed to a three-year contract with Paige Pierce.
The two-time PDGA Female Player of the Year joined DD for the 2017 season and immediately captured her fourth PDGA Professional World Championship. She is the highest-rated female player in disc golf history.
"It was a very easy decision after a couple of conversations about what the future would hold for a DD/PP partnership moving forward," Pierce said in the statement.
Pierce won 15 tournaments in 2018, including the United States Women's Disc Golf Championship, three PDGA National Tour events, and four Disc Golf Pro Tour stops. She will be with Dynamic Discs through 2021.
"This is quite an understatement, but we're pretty excited to have her on board again!" said Dynamic Discs Team Director Robert McCall.