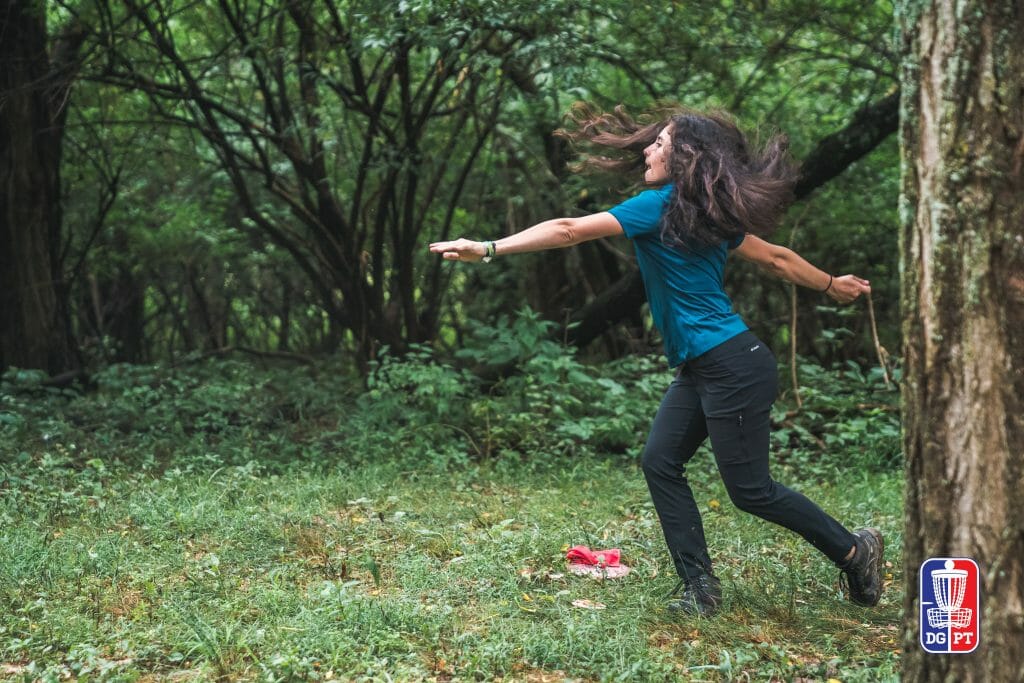 Paige Bjerkaas was a late withdrawal from the 2019 Idlewild Open, pulling out Thursday night before the event start.
"She said she needs a little bit of a mental break. She wants to prep for Worlds which is just around the corner," reported Terry Miller during the round one FPO livestream. "[Bjerkaas] is struggling on a few components of her game, and to come out here and play through those in a tournament setting she didn't feel like was best for her."
Bjerkaas has finished 16th and 10th at her last two events, the Ledgestone Insurance Open and Great Lakes Open, respectively. She's finished sixth or better at four PDGA National Tour events, including a win at the Las Vegas Challenge and a podium finish at the Santa Cruz Masters Cup.