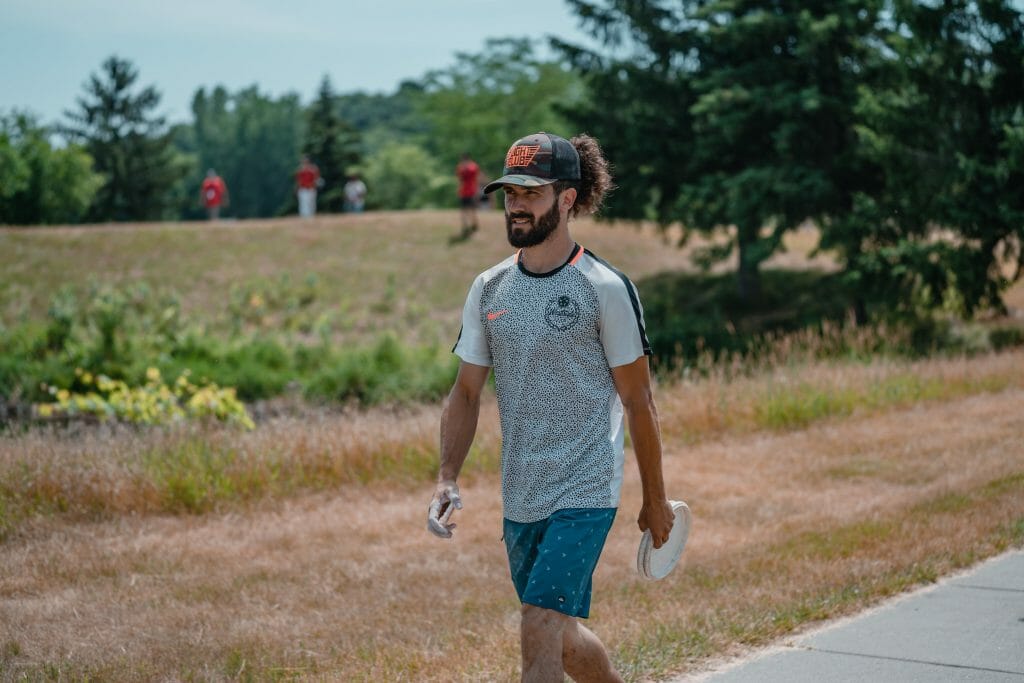 Nikko Locastro has withdrawn from the Disc Golf Pro Tour's All-Star Weekend following an injury and has been replaced by James Conrad, the ninth place finisher in the 2020 Pro Tour points series.
Because Locastro was the sixth seed, three of the four doubles pairings in MPO will change on Saturday as a result of the swap.
#1 seed Paul McBeth will now play with #8 James Conrad, #2 Calvin Heimburg and #7 Garrett Gurthie will pair up, and #3 Ricky Wysocki and #6 Kevin Jones will play together. The original 4/5 pairing — Eagle McMahon and Chris Dickerson — remains unchanged.
The players will compete in 'best shot' doubles for nine holes on Saturday followed by nine holes of 'tough shot' (as determined by the other doubles pairing on each card). Singles play will close out the weekend on Sunday. Here's a full rundown of the event.
Coverage of the All-Star Weekend will be available on the Disc Golf Network.