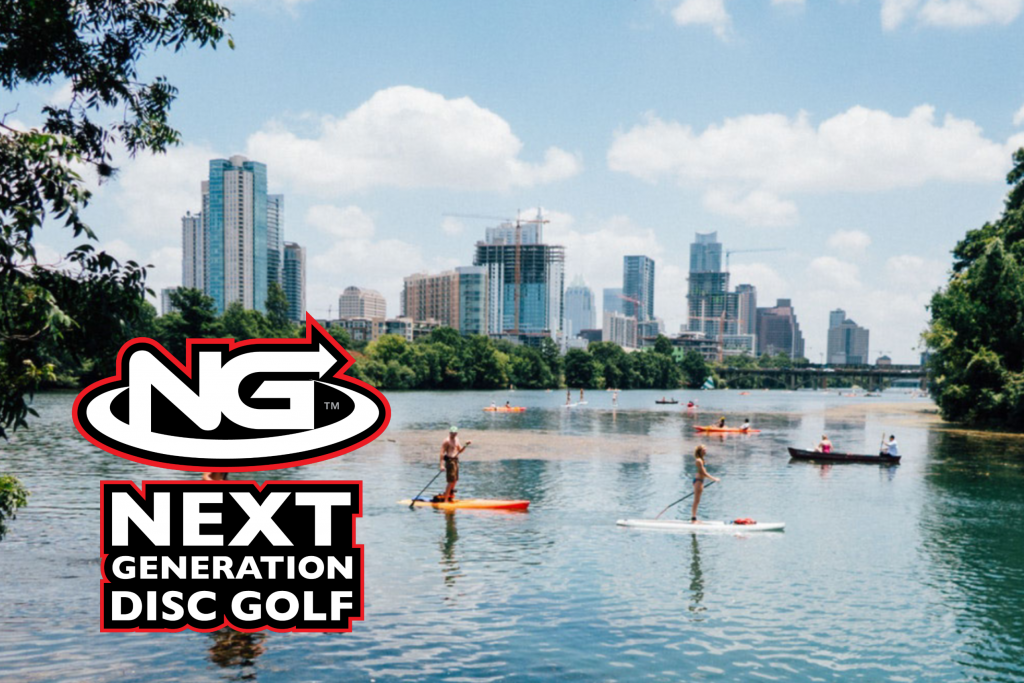 Next Generation Disc Golf ambassador Paul McBeth announced today the 2019 Next Gen Championship location and payout information.
Where in past years there was one division with one top prize — 2018 saw Silas Schultz win a brand new Jeep Renegade — this season will have three divisions with cash prizes. NGT cofounder Dave Feldberg says the change from a vehicle to money prize will better set-up players who potentially are ready to start touring.
"Part of Next Gen's mission is to help bridge our top amateurs into the professional ranks. We
take that vision another step this year," said Feldberg.
Total payout for the B-tier championship is $50,000 per PDGA standards, with $7,000 going to the men's winner, $2,500 for first in women's, and $3,000 for first in masters. Players may decline cash prize and receive merchandise if wanting to maintain amateur status.
In addition to the format and payout changes, the NGT Championship will also move to Austin, Texas, November 8-10. Courses have not yet been announced. The championship has previously been held at Fountain Hills Disc Golf Course in Arizona.