Tattar has been representing Lat64 since 2017.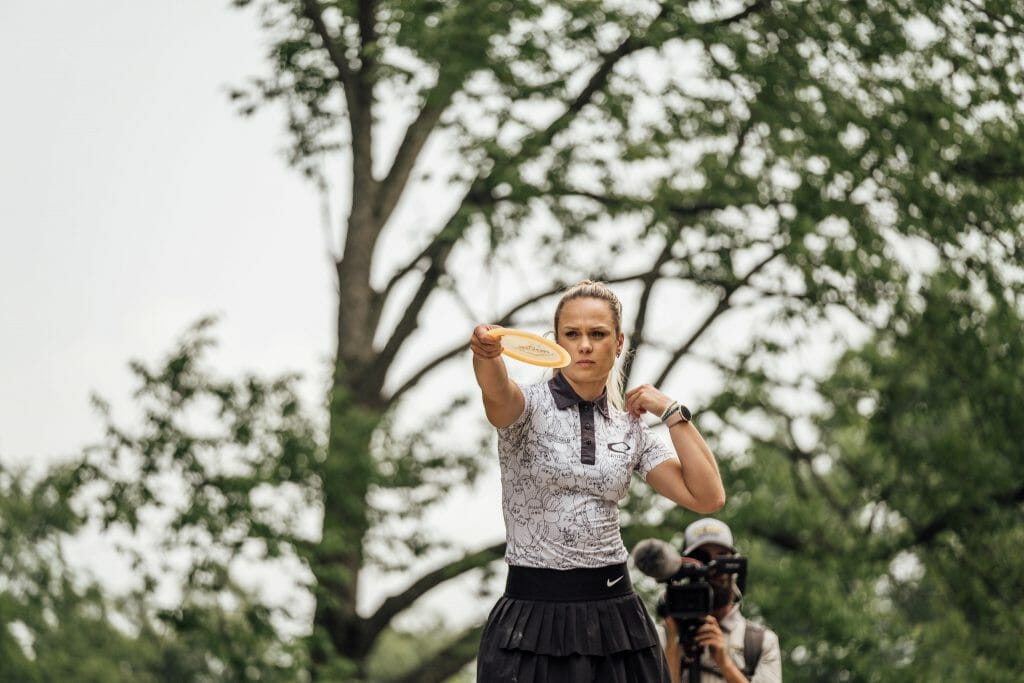 Estonian Kristin Tattar has signed a four-year sponsorship extension with Latitude 64 worth a guaranteed $500,000, keeping her with the Swedish manufacturer through 2025. Tattar signed a three-year extension with Lat64 before the 2020 season, and while she was still under contract for 2022 the new agreement goes into effect immediately.
"I am ready to play and tour more in the U.S., all the big tournaments are there," said Tattar. "So when Latitude 64 gave me the opportunity to commit even more to disc golf it was a no-brainer. I'm happy and grateful to be able to play disc golf for a living, it means everything to me."
Tattar has been representing Lat64 since 2017. She is currently the second highest rated FPO player at 978 and won back-to-back DGPT events this season at the Preserve Championship and Great Lakes Open.
"She is a world class athlete, passionate, dedicated, and with a world class personality," said David Berglund. Kristin has been with Latitude 64° since 2017, and we are thrilled to continue the journey with her."