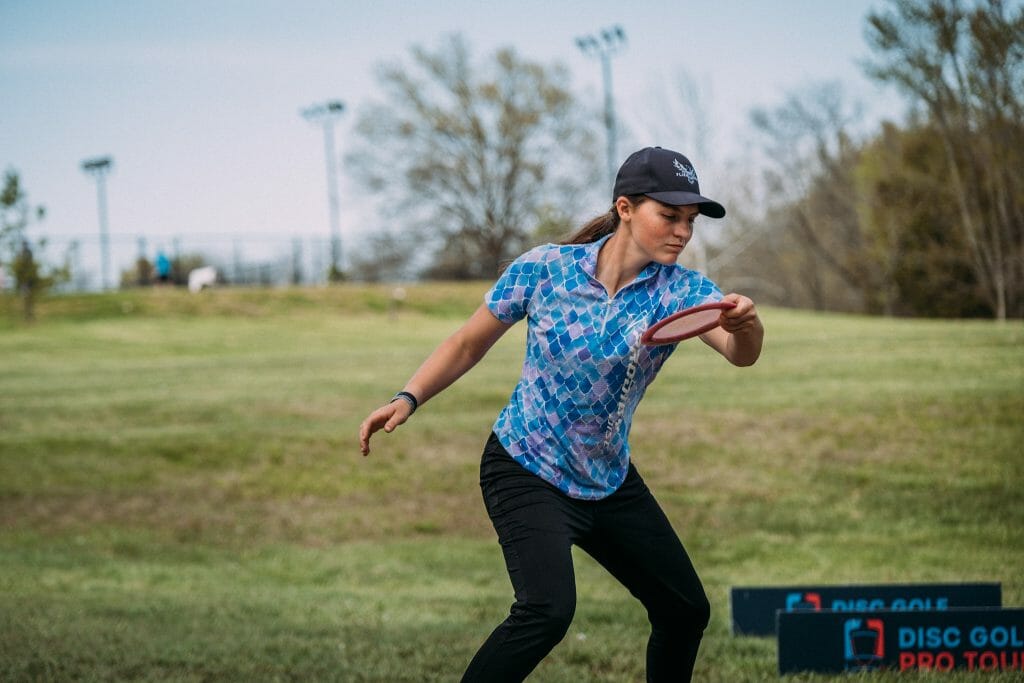 Heather Young announced on Instagram today that she will be taking a break from competing on the professional disc golf tour.
"I am going to be taking at least several months off from the disc golf tour," she wrote. "I've had some on-going struggles with what my plans are for the future with disc golf and life in general. While dealing with some of these issues I feel like I have lost my desire to play, which makes it very hard to compete at the highest level. I'm hopeful that by taking a step back for awhile I can regain that fire that drives me to be one of the best."
Young has showed elite potential as a disc golfer. She's only been playing since the start of 2018, finished in the top 10 at 10 Elite Series events last season, won the Mid-America Open on the Silver Series, and finished in a tie for 2nd at the 2021 DGPT Championships, taking home a $12,500 prize, the largest of her career.
However, the 19-year-old has struggled to start the 2022 season. She finished outside the top 20 at each of the three DGPT Elite Series events she's played in so far this year, though she has not missed the cash. Her best finish this season is 7th at the Open at Belton, a Silver Series event.