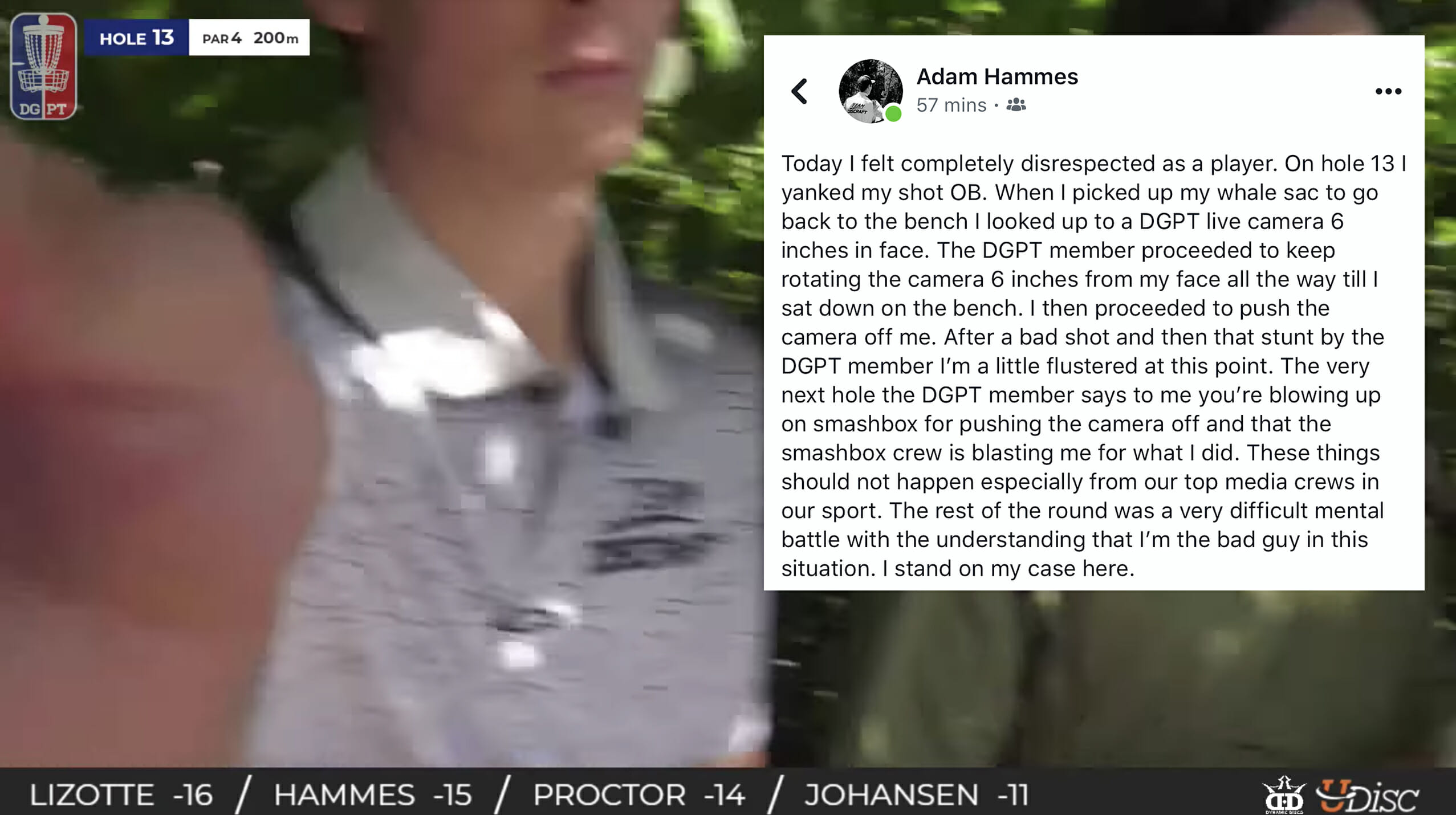 In the midst of the second round at the Portland Open, day one leader Adam Hammes threw an errant tee shot on hole 13. A frustrated Hammes turned and headed back to his bag. The livestreaming camera from the Disc Golf Pro Tour that was following the lead card kept the shot on Hammes as he retreated.
Hammes pushed the camera out of his sight after several seconds.
Adam Hammes Camera Shove Portland Open
Commentators Terry Miller and Nate Doss shared their opinions on air of the situation.
Nate Doss: "Unfortunate mistake for Adam, he's not happy at all. At all. In fact, turning the camera around, that's incredible."

Terry Miller: "Not sure if that's a finable offense on the Pro Tour."

Doss: "I know the feeling."

Miller: "You've never yelled at me, Nate, to get a camera out of your face."

Doss: "But I've wanted to."

—

Miller: "A lot of players exhibit their frustrations or put them on display for us. Now, I'll just be 100% blunt as a gentleman that's been out and filmed probably more disc golf than I think anyone else over the past 10 years. If there was, in fact, Adam touching, physically touching that camera as it turned around, as a partial owner of some of the equipment and of this experience, I'm not ok with that. The young kid's going to have to learn not only the respect of the game but of everything else that is taking place out there. I've got some mixed emotions myself at the moment."

Doss: "You're right. The frustrations do flare and situations like that, that you can control. It's not as if Adam bumped into it because it was tight. He was feeling frustrated. The cameras are there to document everything."
Hammes responded to the event on Facebook later in the night.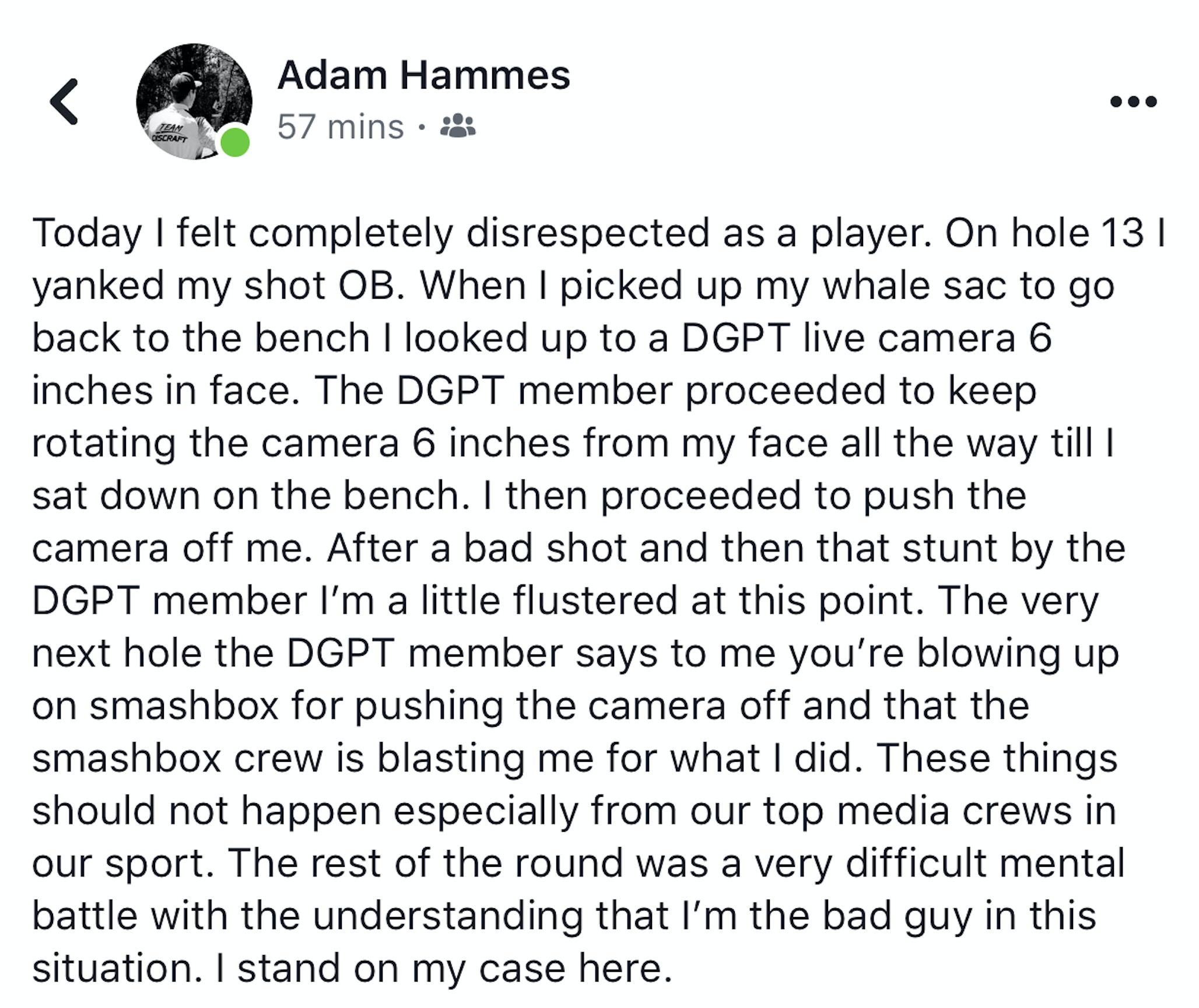 Hammes and Miller also connected via phone.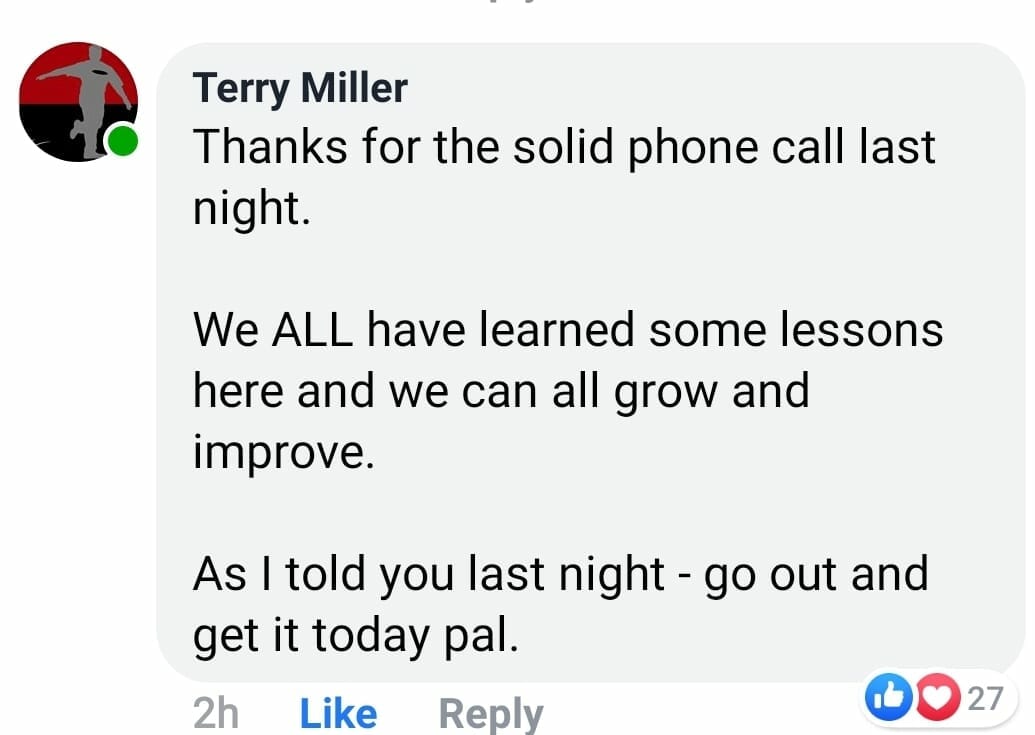 The DGPT has not publicly commented on the incident.