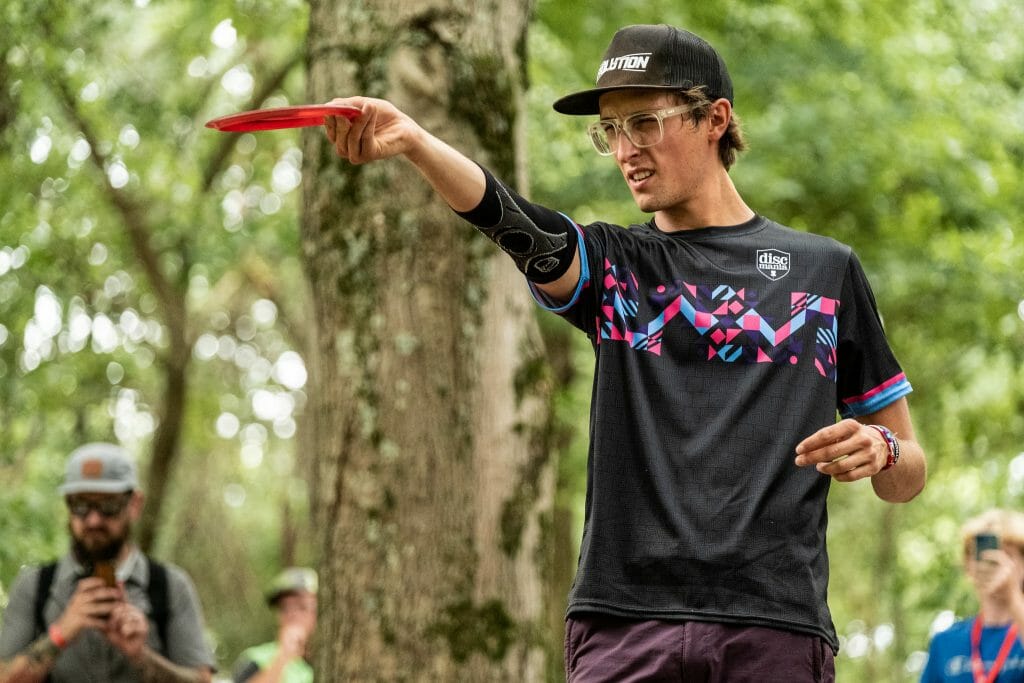 In a YouTube video this week, Eagle McMahon announced that he would be getting an MRI on his injured shoulder, suspecting that he may have a torn labrum.
McMahon's MRI this week was the first imaging he's had done on the shoulder that he injured days before the 2021 Disc Golf Pro Tour Championship last October. He opened his season at the Las Vegas Challenge last month but avoided throwing high-power forehands due to the injury. He has skipped tour stops since LVC, citing the Texas courses' higher forehand requirements.
"Potentially I'll play the Champions Cup anyway, but we'll see," said McMahon. "There are some potential treatments that I'm looking at that would have me back sooner rather than later, one of them being stem cell therapy. I've done quite a bit of research on it and it seems pretty low risk and it has the most upside in the shortest possible time."
While the results of the MRI are still being determined, if it is a labrum tear and other therapies don't work, it could require surgery. Many athletes that suffer labrum tears do get surgery, which can sideline them for 4-12 months. Hard-throwing athletes like baseball pitchers often require longer recovery times.
Gavin Rathbun is currently rehabbing following shoulder surgery last October for a labrum tear.  He said on Dynamic Discs' Understable Minds podcast yesterday that he is currently throwing at about 75-80%. "Just a month ago, I couldn't throw at all," he said. He expects to play his first tournament this season at the Music City Open on April 1-3, less than six months post-surgery.
McMahon is currently the highest-rated player in the world. He won four Elite Series events in 2021, his winningest season since 2018, when he also won four tournaments, including the Konopiště Open, a major.