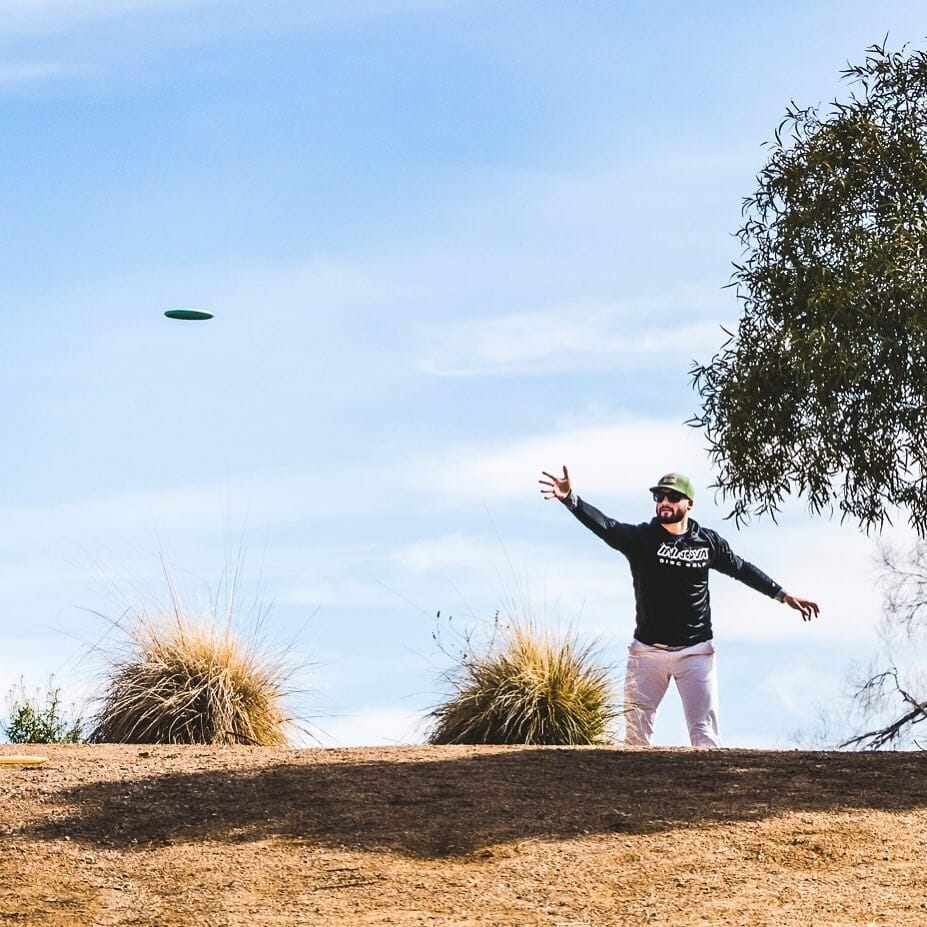 Drew Gibson will be sidelined from competition for the next 2-6 weeks with an Achilles tendon injury, Gibson announced on Instagram over the weekend.
"It's not a rupture, thankfully. I suffered from some fairly bad/common micro tears," Gibson told Ultiworld Disc Golf.  "I'm able to put weight on the Achilles and am somewhat mobile. But it's probably at 60-percent so I've been told to not compete until I feel it's at 100-percent. At the rate it's improving I wouldn't be amazed if I beat the six week guesstimate, but I'm gonna take it easy, as I want it to be at 100-percent prior to my return."
Gibson picked up the injury last week while running.
"As soon as it happened I immediately thought, 'Well this sucks,'" Gibson said. "I know the Achilles is one of the worst injuries an athlete can suffer."
Seth Munsey of Disc Golf Strong and Gibson's Innova teammate Jennifer Allen, a physical therapist, have been in contact with Gibson since the injury.
Gibson is still traveling to Texas for the Waco Annual Charity Open, but only as a spectator. The next PDGA National Tour event, the Glass Blown Open, is in April, a little over six weeks away.  Gibson is also registered for next week's St. Patrick's Day Classic in Orangevale, Califonia.