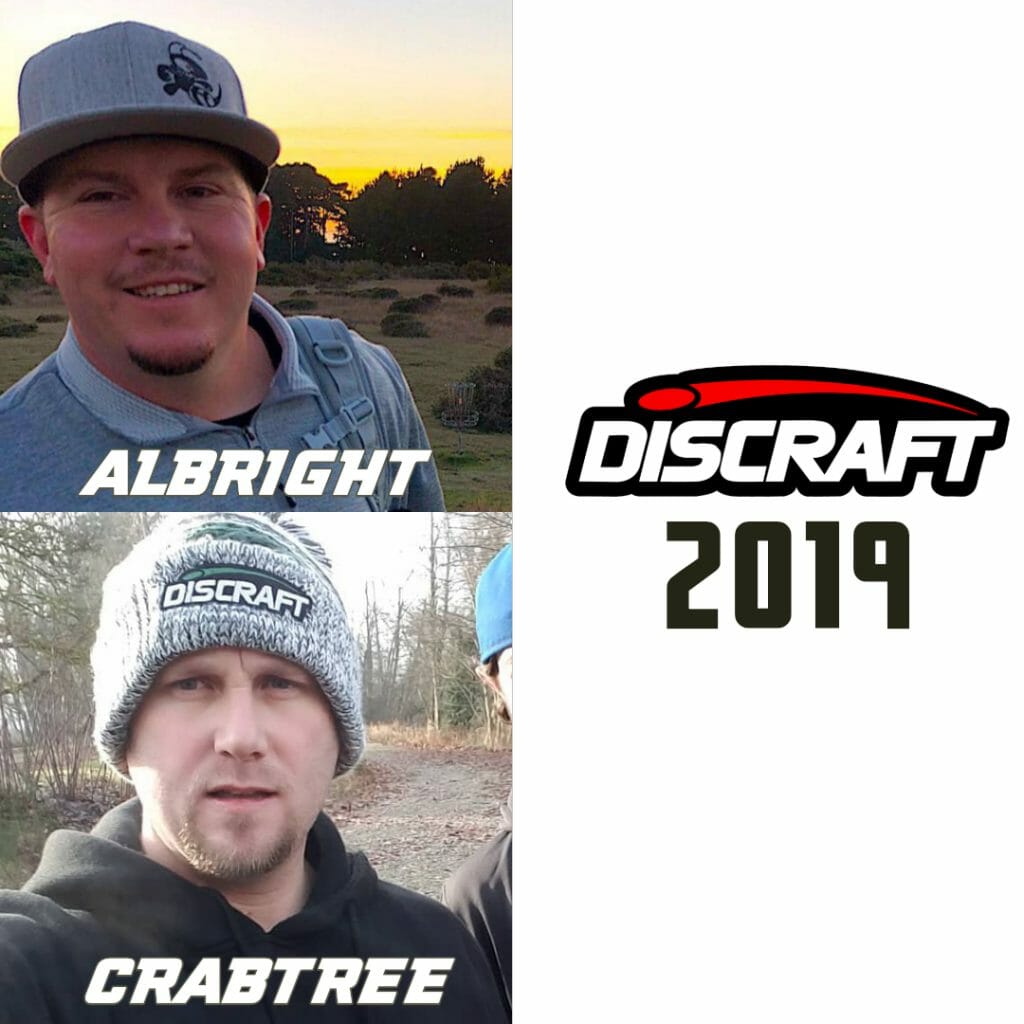 Two more MPO players are making the switch to Discraft as Kyle Crabtree and Dallas Albright have moved sponsors.
Crabtree and Albright have both been in the game for over a decade but have focused more regionally in recent years rather than hit the national tours.
Two-time USDGC putting champ Crabtree stays near his Washington home playing throughout the northwest. He won eight tournaments in 2018 and has been sponsored by Innova for the past 13 years. Crabtree is maintaining a rating in the high 1020s.
Albright captured six victories last season, mostly in the northern California area. The man from Boonville had been sponsored by Prodigy since 2017.