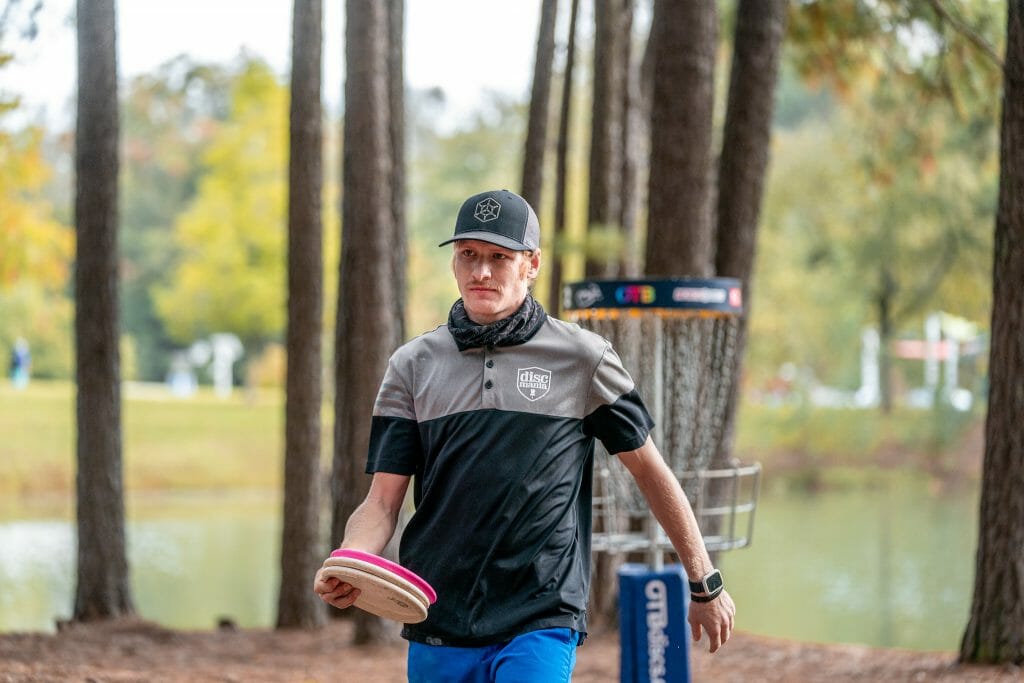 Waco winner Colten Montgomery has extended his contract with Discmania for two years through 2022. The upcoming season will be the Colorado native's sixth with the manufacturer.
"I couldn't be happier anywhere else, I am beyond excited for my future with this company," said Montgomery. I want to give a big thanks to Avery Jenkins and Jussi Meresmaa for believing in me and investing in me for the future."
In addition to his Disc Golf Pro Tour win, Montgomery had top 10 finishes at the Preserve Championship and Stafford Open. He hit a career high rating of 1020 in July and is currently at a 1019 rating.