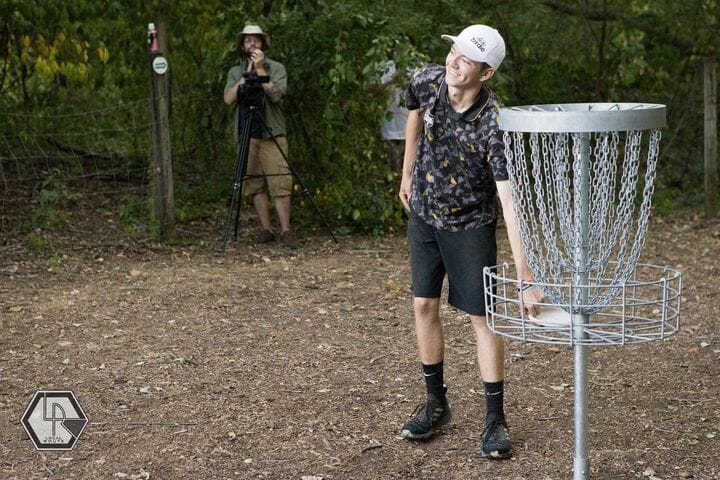 Casey White, Massachusetts' third highest-rated player, will continue his sponsorship with Discmania for two years, through 2022, and has been promoted to the Tour Team from the Pro Team.
"Being on the team since June has been an amazing confidence booster," said White. "I am thankful to be a part of representing Discmania with great teammates, and I am proud to wear their logo on my back. I see a very bright future for myself with Discmania, can't wait for next season!"
White, who gained national attention by appearing in Simon Lizotte's popular vlog series, was invited to join Discmania by Avery Jenkins back in June, a moment captured for the vlog. He won three tournaments in 2020, including the Greater Hartford Disc Golf Open A-tier.
The original version of this article did not attribute the photograph to Local Route. We apologize for the omission.