Smith made a name for himself on the ultimate field and in Frisbee trick shot videos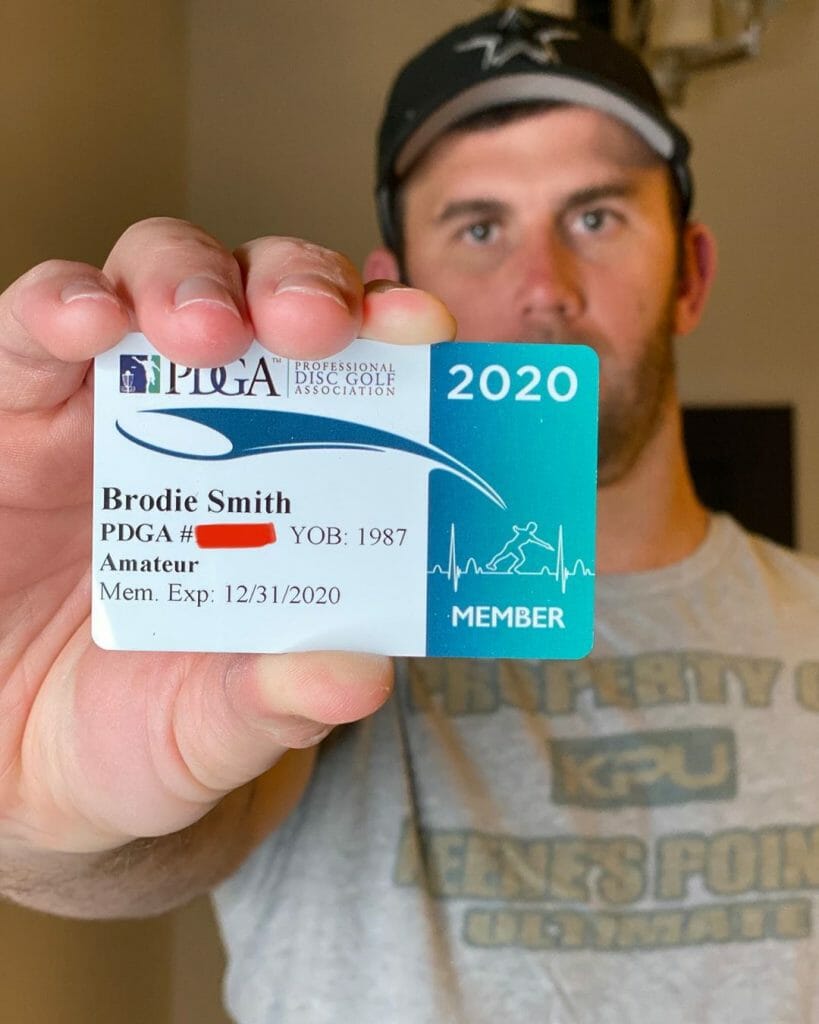 For the last week ultimate personality Brodie Smith has been teasing his foray into competitive disc golf which reached a high watermark on New Year's Eve when he posted a pic with his new PDGA membership card. Side note, I don't think Smith realizes that PDGA numbers are public.
Smith has a history with Paul McBeth and Simon Lizotte, and it looks like he'll be spending more time with the pros in January with a "boot camp" of sorts to hone his skills.
It's January 1, 2020 and Smith is already done more field work than most of us probably did in 2019. But the question remains: how far can Brodie Smith go in disc golf?