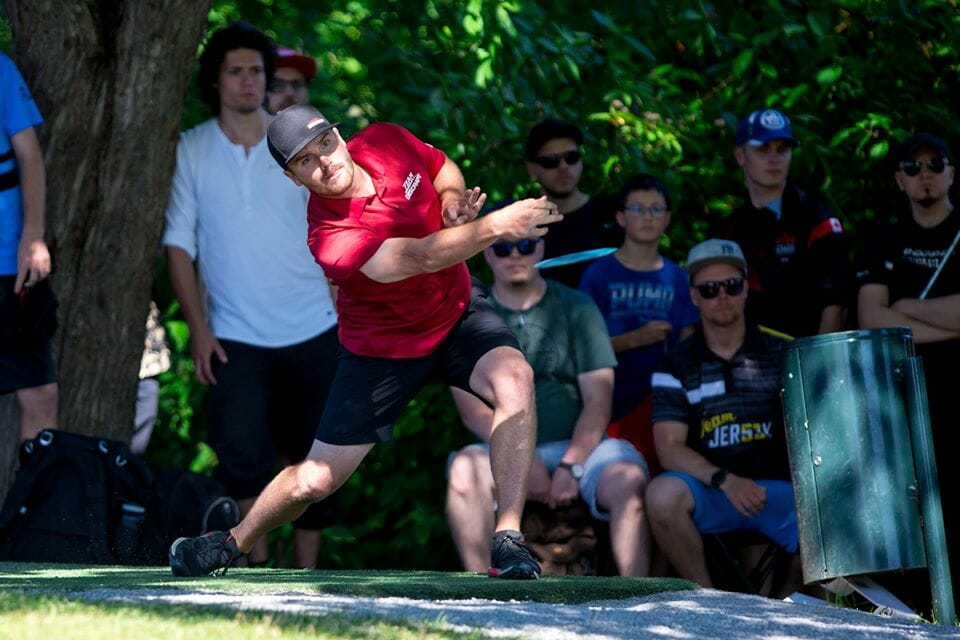 After two years with Discraft, Austin Hannum today announced his intention to change primary disc manufacturer sponsor for 2021.
"I have so much respect and love for the Discraft community as a whole. The fans were top notch and hope I won some hearts wherever I go," said Hannum. "My last three seasons of touring have been nothing short of amazing…This fourth year is going to be something special for me."
Before joining Discraft prior to the 2019 season Hannum was sponsored by Prodiscus and toured with now-Prodigy team member Kevin Jones. His partner, Catrina Allen, is also sponsored by Prodigy.
Hannum made the final round of the DGPT Championship in October, and in total finished top 10 at 10 events in 2020 including the Waco Annual Charity Open and Ledgestone Insurance Open.