"Signing with [Discraft] gives me a feeling of achieving one of my goals."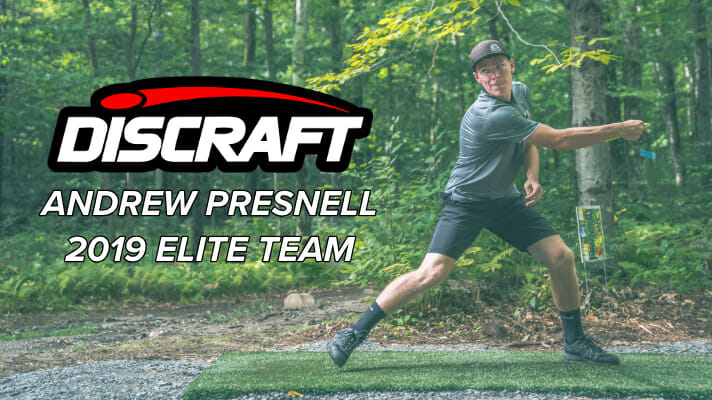 Andrew Presnell announced Saturday that he would be joining the Discraft Elite Team for 2019.
"When I first started playing in 2012, I threw a lot of Discraft," Presnell said. "It's something that has been a goal of mine for a while, and signing with them gives me a feeling of achieving one of my goals.
"Also, I knew they were making moves this offseason, and I wanted to be a part of it. I felt like this was a great time to be on Team Discraft."
Presnell has been throwing a mixed bag since 2017 while primarily being sponsored by Full Turn Discs.
"FT was great for me to start because I knew the owner, and he knew my game," Presnell said. "When I was looking for sponsors back in the beginning of 2017, I got a couple offers from big companies, but none were really going to help out with the costs of touring. The owner of FT made a very appealing offer and I was kind of excited to be THE guy for a brand new company. I think he knew I planned on leaving after my two year deal with FT, and he is very happy for me."
Two other companies in addition to Discraft were in talks with Presnell this offseason.
As part of his Elite Team deal, Presnell will receive a tour series discs. He said he hopes that it will be a Drone, as he previously bagged two — and will continue to do so — along with Vultures, a Nuke OS, and Avenger SS.
"I have always carried a Drone ever since I started playing," Presnell said. "Currently, I carry a newer one that's very overstable, and I also carry the "legendary" green Drone. It's been in my bag for roughly four years (it spent one year in a lake at Maple Hill), but it's so beat-in and glidey now it's basically a fairway driver. I throw that disc a lot."
Presnell will be on a 1-year deal with Discraft.