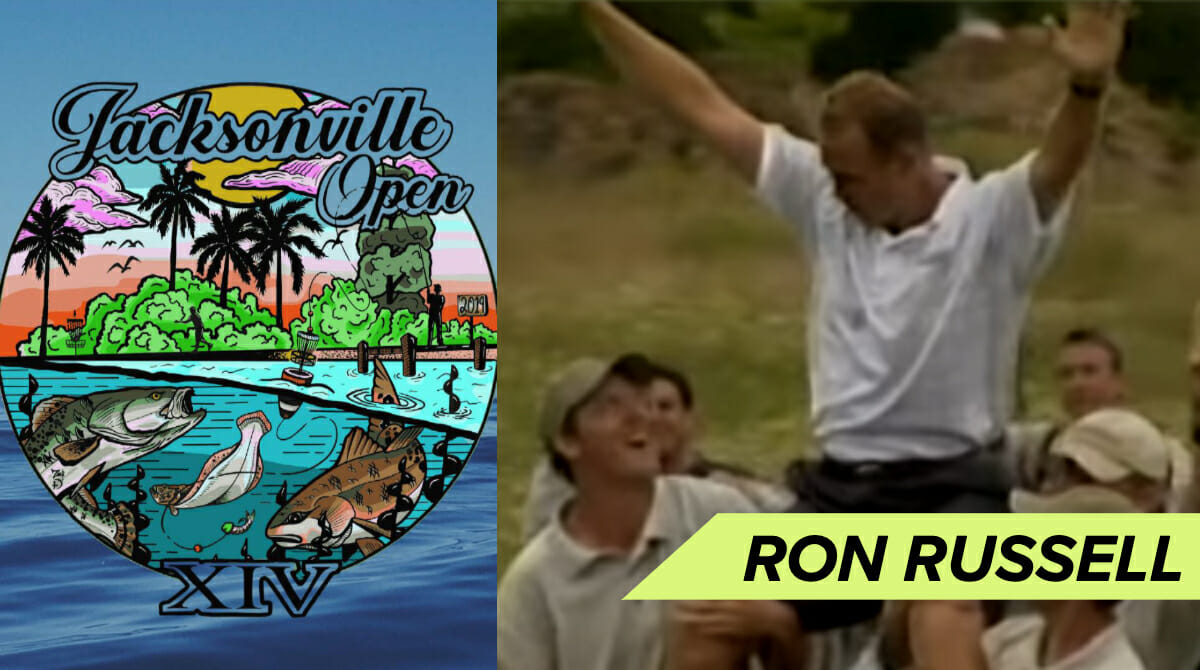 Ron Russell, 1999 Pro World Champion, is playing his first sanctioned tournament in more than 10 years this weekend at the eponymously-sponsored Jacksonville Open.
Russell will be on the round one feature card with fellow Floridians JohnE McCray and Calvin Heimburg, with Matt Orum completing the card. He last played a PDGA event in 2007 at the Florida Disc Golf Championships.
Russell was a major touring presence about 20 years ago, and was the only player to beat Ken Climo at Pro Worlds in the '90s, winning the 1999 edition in Rochester, New York.