Heimburg, Rico, Widboom also notch Ws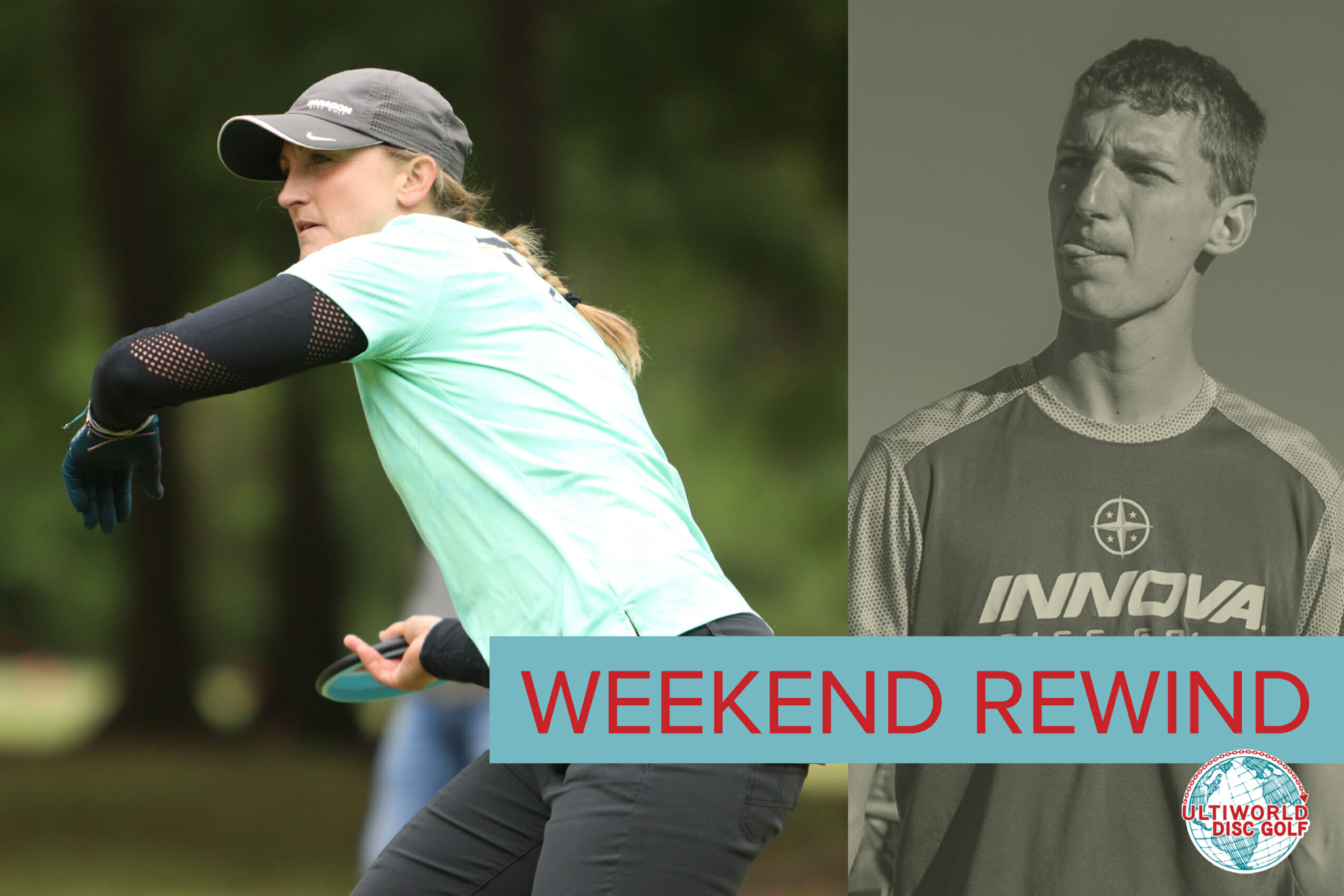 The Disc Golf Pro Tour return is still two weeks away, so it was A-tiers and B-tiers for our top pros on the road this past weekend.
Ricky Wysocki used his course record, 1080-rated second round to win the Texas State Championship in Spring, Texas by six strokes. Wysocki led the field in parked shots and Circle 1 in regulation on his way to his fourth win in as many starts at the event (2013, 2014, 2017, 2019). It's Wysocki's first win of the year, and first since returning to his Innova sponsorship.
"For some reason I seem to struggle at the beginning of the year — Vegas, Memorial," Wysocki told Ultiworld Disc Golf. "Then by this time of year I feel like I'm starting to get into the swing of things and have the right mindset. Also, it just seems to be a confidence booster anytime there is a big tournament in Texas. I feel like I have a lot of fans here and I feed off that. It feels [like] the closest thing to home court advantage."
Wysocki will stay in Texas for this weekend's Nick Hyde Memorial, an event he has not won. He will be taking on a field which includes 27 1000+ rated players, including Eagle McMahon and a host of other top touring professionals.
"As a player you have to learn from every performance, win or lose," Wysocki said. "I learned a lot from my last two starts in Texas. A win doesn't mean I can get complacent. I learned a lot this week on how to set myself and my game up for success in the future."
Wysocki finished at 25-under par 164 total. Alex Russell shot the hot final round to move into second place at 19-under par 170 total. A.J. Risley and Bradley Williams were close behind in third at 17-under par 172 total.
In FPO, Sarah Hokom also recorded her first win of the year and first with a new disc sponsor. Birdies were hard to come by on the long, wooded course, and Hokom used a division-leading scramble rate of 67% to average close to her player rating over the three rounds.
Hokom finished at 15-over par 204 total and held off a late challenge from Rebecca Cox, who finished three behind in second place at 18-over par 207 total. Lisa Fajkus finished third, but led the tournament in Circle 1X putting at 73%.
Across the country at the Daniel Boe Memorial in Escondido, CA Steve Rico averaged 25 points above his rating to take home the win. Watch the final round coverage from Central Coast Disc Golf to see Rico banging putts from Circle 2 all day. Seppo Paju dropped to third place due to a 976-rated final round, and was overtaken by Max Nichols who took second place by one stroke.
Vanessa Van Dyken shrugged off a slow start to beat Jennifer Allen by six strokes in FPO. It is Van Dyken's first win since switching to Discraft over the offseason.
With the mini Florida swing continuing, Calvin Heimburg was victorious at the Jacksonville Open, beating Chris Dickerson by six strokes. Heimburg opened the three round tournament with a 1074-rated 18 holes, and averaged 1058-rated golf over the weekend. JohnE McCray and Miles Seaborn tied for third, ten strokes off the lead.
Ellen Widboom grabbed an impressive playoff win over Elaine King in Open Women. Madison Walker was third.
Loosies