Disc golf isn't showing any signs of slowing down.
That's the big takeaway from the new UDisc 2022 Growth Report, which digs into the app's user data and survey results to share information about the previous year's growth trends.
UDisc reported that more than 1.1 million people used the scoring app in 2021, logging more than 17 million rounds of disc golf, a nearly 50% increase over 2020. More than 15 times as many rounds were recorded in UDisc last year compared to five years ago.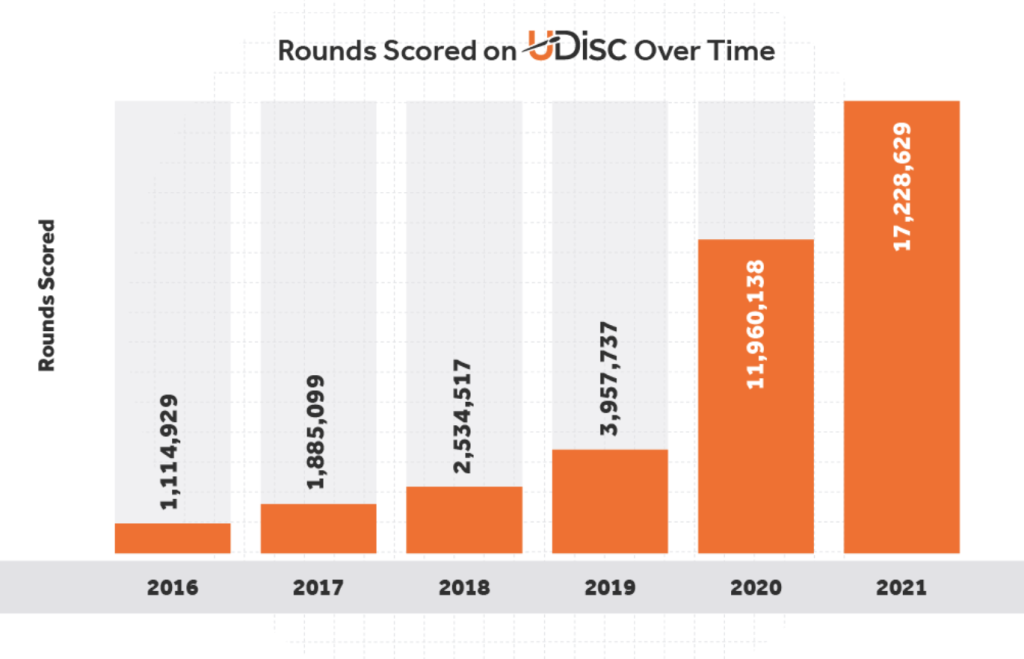 Similar growth was seen in the sport's infrastructure, with now more than 13,000 disc golf courses installed around the world, up 15% over 2020 and double the number in the ground in 2015.
Here are some other notable stats from the report:
97% of players who were playing in 2020 reported feeling as excited or more excited about disc golf in 2021 than they did in 2020, per an in-app survey.
90% of players reported that they have introduced somebody else to disc golf.
Mexico saw a 136% increase in rounds played in 2021. The McBeth Foundation surely helped with their course installation.
90% of courses are free-to-play.
Check out the full UDisc Growth Report here.