Our staff pick their favorites in the FPO and MPO divisions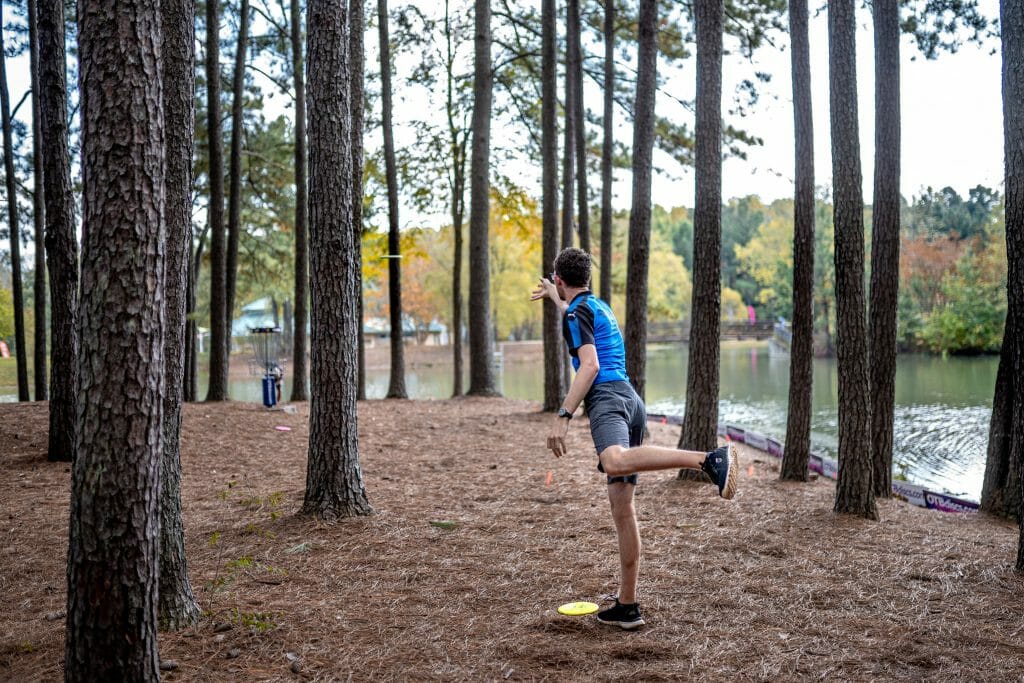 A lot of cash is on the line at the 2021 Disc Golf Pro Tour Championship, and 48 players will be splitting the largest purse in the sport's history.
With scores resetting after each round, it's anyone's game at Hornets Nest. Our writers make their picks for who will be taking home $30,000.
FPO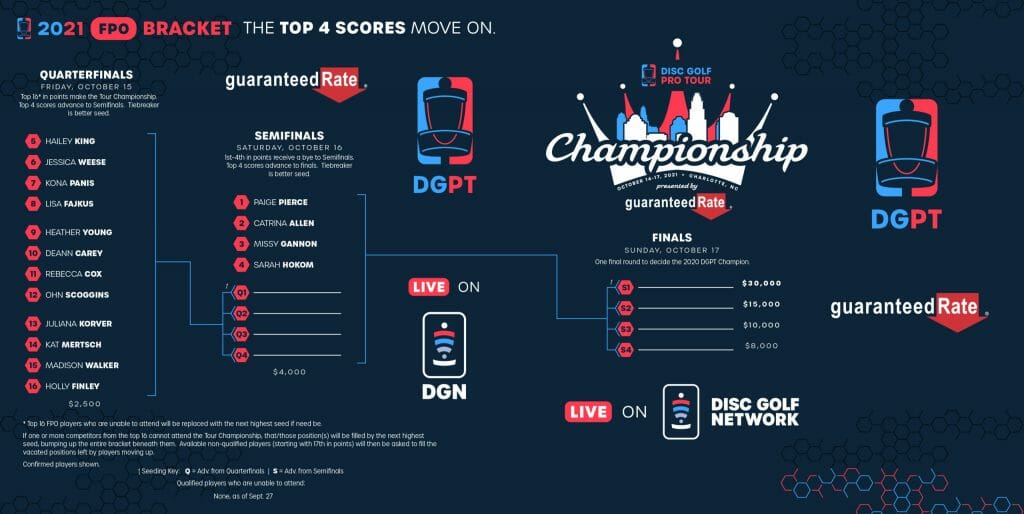 Chris Wiklund: "Gannon- she showed us what she's capable of last weekend, and Hornets nest sets up very well for her."
Darren Lemay: "Catrina Allen. She won this event two years ago, was one bad hole (hole 16, final round) away from winning last year, and has to be fuming coming off her first finish outside the top 10 in over three years last weekend at Winthrop."
Jesse Weisz: "Hailey King is in good form. Pierce doesn't seem to be playing well under pressure as of late, and this is going to be pressure filled. Catrina is very unpredictable. I don't know if Gannon or anyone else has the ability to win that many head to head matches."
Jacob Wilkins: "Paige Pierce will win this weekend just to remind everyone she's still the player to beat in FPO."
Cameron Guidry: "I'll go with Catrina. Great power, and great accuracy when powering up. I feel like she'll be able to get pars if the putter is off, and birdies if it's on."
Anthony Mikos: "Hailey King. With top 3 finishes in her last four tournaments, consistency will reign supreme in the final tournament of the year."
Benn Wineka: "It's been almost two years ago to the day since Sarah Hokom won her last Elite Series event at the 2019 Hall of Fame Classic and that streak ends this weekend, where she'll finish on the podium for the eighth time in her last nine events."
MPO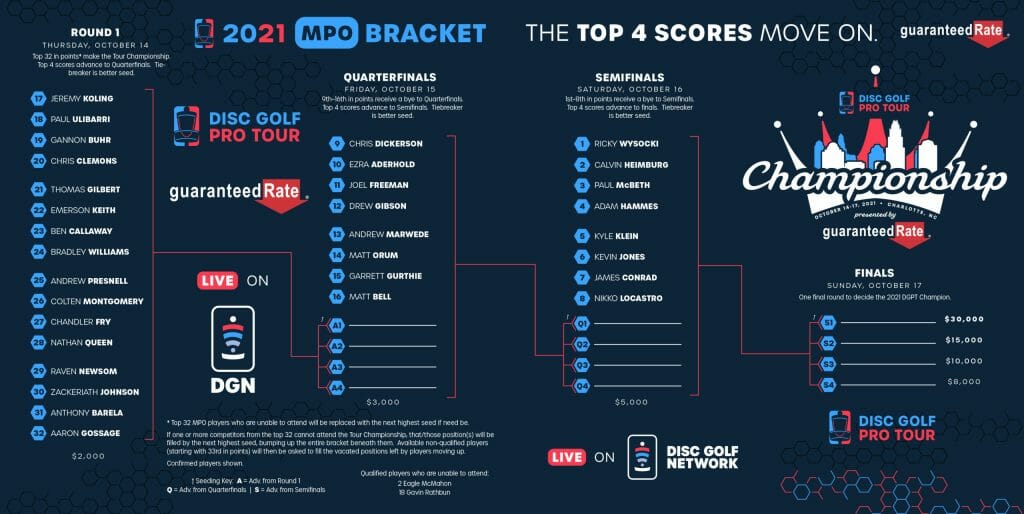 Anthony Mikos: "Kyle Klein – After another breakout tournament, this 19-year-old is primed to go toe to toe with the best and will be doing so with a chip on his shoulder."
Benn Wineka: "I like the idea of an 'underdog' taking home the Tour Championship again, and Drew Gibson has had three top five finishes in his last five Elite Series events and made the finals here in 2019."
Cameron Guidry: "For the winner, I'll go with Heimburg. It feels like few players are better equipped to take on the tight lines at Hornet's Nest play, and I think he'll be determined to get out of his season (read: putting) slump after a tough showing at USDGC."
Darren Lemay: "Every time we "forget" about Chris Dickerson he reminds us he's one of the 1050 Boys. He is coming off an overall great week at Winthrop and four straight top fives. Furthermore no one has a better history at this event than The Methodical One!"
Jacob Wilkins: "Ricky Wysocki will win this weekend because back to back top 3 finishes without a win means he's primed to finish on top."
Jesse Weisz: "My pick of Paul McBeth for last week's USDGC worked out, so I am going with him again. He still isn't clicking on all cylinders, but still pulled out the win. I think he has the best shot again this weekend if his putter can stay dialed. I also fear no other Ultiworld staffers will pick him, opening up this esteemed publication to ridicule."
Chris Wiklund: "Heimburg – in real words, he doesn't give an F. In column words – he has the right mindset and attitude to get through this final event of the season when others might be cooked."