The winners will take home $30,000 each; Guaranteed Rate signs on as title sponsor

The Disc Golf Pro Tour announced today that its upcoming Tour Championship will pay out a record-breaking $250,000 to competitors, including $30,000 prizes to the winners in both MPO and FPO.
The $250K purse easily eclipses the current record — $173,000 — that was set earlier this year at the PDGA Pro World Championships in Utah. The $30,000 prizes will also be the biggest individual payouts in disc golf history.
The DGPT Championship also set the record for biggest purse in 2020 with its $130,000 in prize money and biggest individual prizes at $20,000.
RELATED: DGPT Match Play Wins For Heimburg, Pierce Add To 2021's Record-Breaking Earnings
As a part of the announcement of the $250K purse, the DGPT announced a title sponsor, Guaranteed Rate, a major home mortgage company.
"This is a big day for professional disc golf," said DGPT CEO Jeff Spring in a statement. "We're excited to work with Guaranteed Rate and appreciate their support of the Tour Championship. I'm also proud and thankful of the fantastic team we have at the Disc Golf Pro Tour, whose hard work has allowed these opportunities to be realized, and I'm thrilled by the incredible performances of the competitors on our tour whose dedication and professionalism have contributed massively to this moment for the sport."
Here is the full payout breakdown: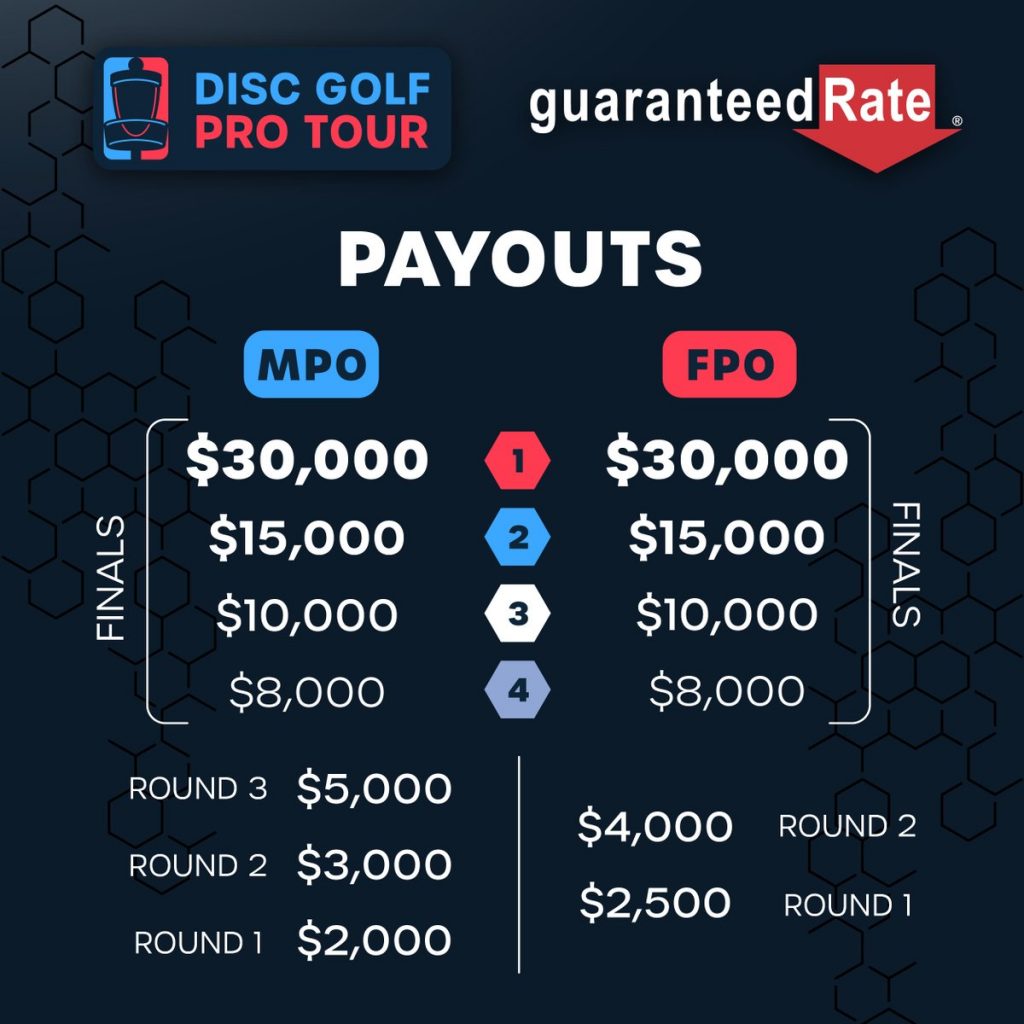 All players that compete at the event will take home at least $2,000 in MPO and $2,500 in FPO.
The DGPT Championship is set to take place from October 14-17 at Hornet's Nest Park in Charlotte, NC.