Round 3 Recap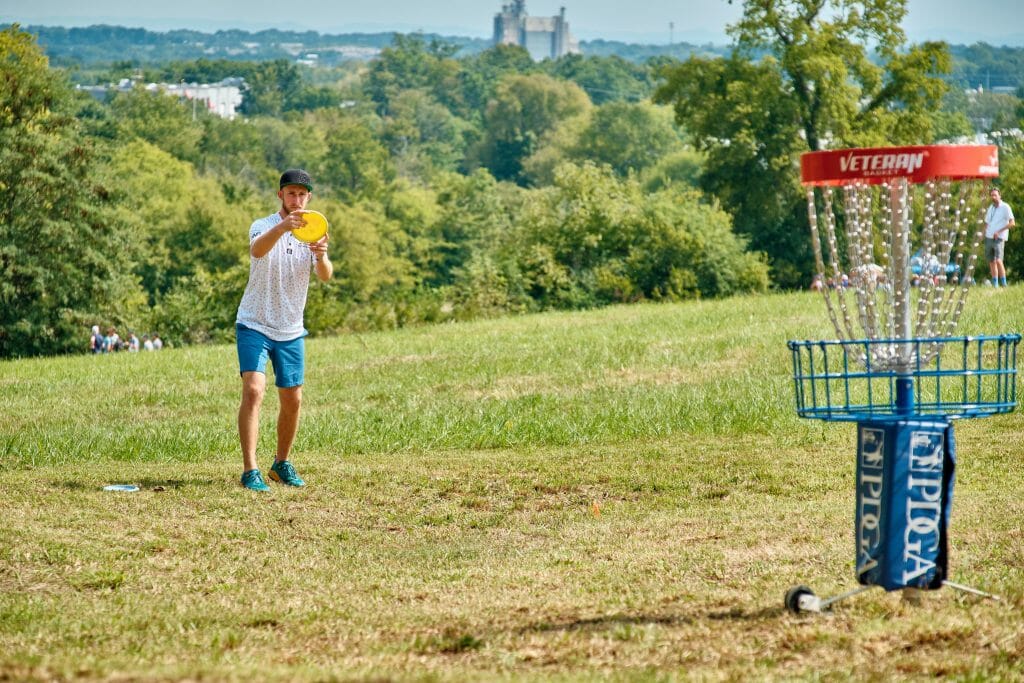 Moving day and a move over to the more wide-open Mill Ridge meant big changes on the leaderboard at the Music City Open.
In our first real look with an Elite Series field on Mill Ridge, Ricky Wysocki unleashed a 1077-rated, 12-under par hot round to move to first place at 24-under par total, one stroke ahead of Mason Ford. Wysocki set the stage early for his six place jump with outside Circle 2 birdies on holes 1 and 3. He'd add one C2 birdie on hole 16 and not miss inside 10 meters on 10 tries, finishing the round fifth in strokes gained putting at 3.07. In addition, Wysocki was dialed off the tee, going fourth best on Saturday in strokes gained from tee-to-green with 6.89. Even a missed scramble opportunity on hole 11 that ended with a bogey could not derail Wysocki's momentum on the back 9. He finished the day with five consecutive birdies.
Ford continues to hang tough in second place at 23-under par. The Texan was 4-down on the front 9 despite two-putting four times before the turn, and buckled down on the back 9 with a par save from C2 on hole 12 and a throw-in from close to 100 feet away for birdie on hole 14.  He continues to lead the division in finding C1 in regulation and it top three in strokes gained from tee-to-green and finding C2 in regulation.
With a 6-under par and 5-under par, respectively, Chris Dickerson and Adam Hammes are tied in third at 21-under par. Dickerson has been treading water in third since day 1, and similar to Ford had some inconsistent putting from inside the circle early in the round. Hammes failed to convert three scramble chances leading to four extra strokes over par.
Making big jumps into the top 10 with the change of scenery were Ben Callaway (up 11 spots, T-5th), Paul McBeth (up seven, 7th), and Bradley Williams (up 20 spots, T-8th). The most important move, however, was Väinö Mäkelä blasting up to within one stroke of the final USDGC qualifying spot by turning in a 10-under par third round. He is tied in 30th at 11-under par total.
Statline
Making Wysocki's birdie streak to finish the round more impressive was the fact that four of the five holes he birdied were playing over par for the field average. Mäkelä was the only other player to birdie four of the final five holes, he missed hole 17, although Mäkelä  also birdied holes 12 and 13, something Wysocki did not.