And what to do about spectators in the woods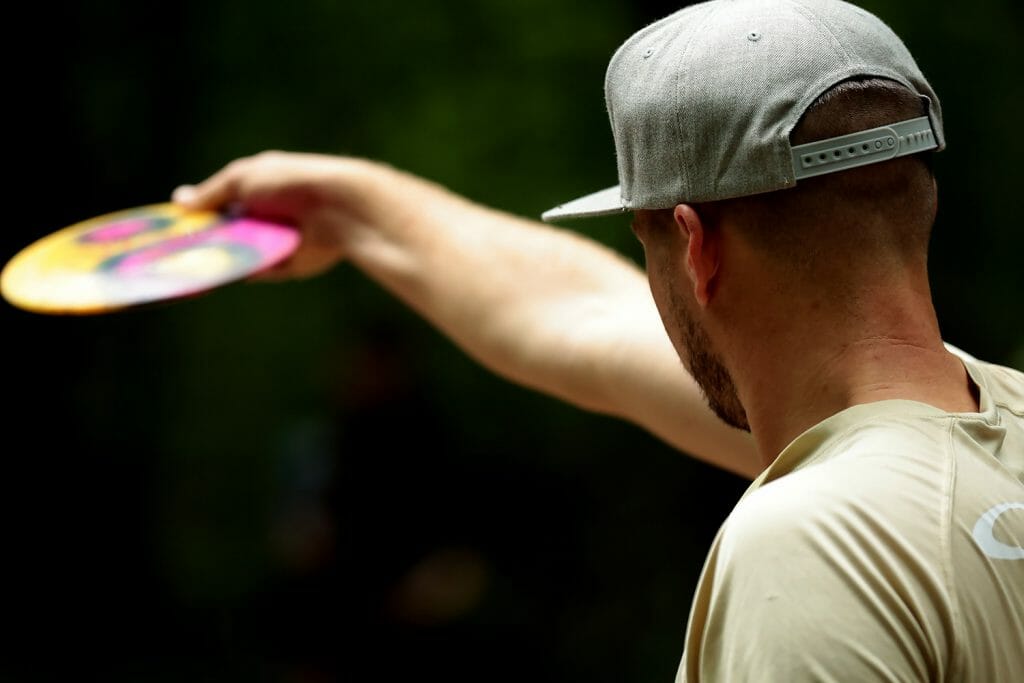 The Delaware Disc Golf Challenge scared off many of the top pros from competing and in doing so exposed the most glaring flaw in the current tour schedule, while revealing just how good the rest of the field can be.
Not to take anything at all away from Catrina Allen, who won her first event since Worlds and shot an absolutely breathtaking final round, but Connor O'Reilly's win was undoubtedly the biggest story of the weekend. O'Reilly had never won an A-tier and he has the unmitigated gall to just show up, throw fairway drivers and forehands to landing zones, and hold off Ricky Wysocki? The closest we've had to such a thing happening this season was probably Ben Callaway's reemergence at DDO, and maybe Kona Panis' win at WACO, both in the early goings of the season.
As Paul Ulibarri pointed out during final round back 9 commentary on JomezPro, the majority of courses this season have challenged only a few specific skill sets: throw far up hill, throw far down hill, throw far flat, throw far into a bit of woods, throw far out of a bit of woods, and occasionally throw intermediate shots through some woods. In order to compete at these events, the vast majority of which feature at least one hole of 800 feet or more, players who have 500+ feet in the bag have an outsized advantage compared to the other 90% of the field. This leads to stagnation at the top of the leaderboard, and limits the opportunities for a wide range of highly skilled players to realistically compete. It stifles, rather than encourages, the growth of the game by over valuing one specific skill.
This season, only two courses so far could be considered purely "woods" courses: Dogwood at Texas States, and Iron Hill in Delaware. The rest of the tournaments have been either pure distance showcases or hybrid events which join an open style course with a wooded course, as in Worlds, Ledgestone, and Green Mountain coming up later this month. Courses like Waco, Idlewild, DeLa, and even Maple Hill this coming weekend tend to get lumped in with the wooded course conversation but on closer examination they tend to have as many wide open or park style holes as they do have truly wooded holes.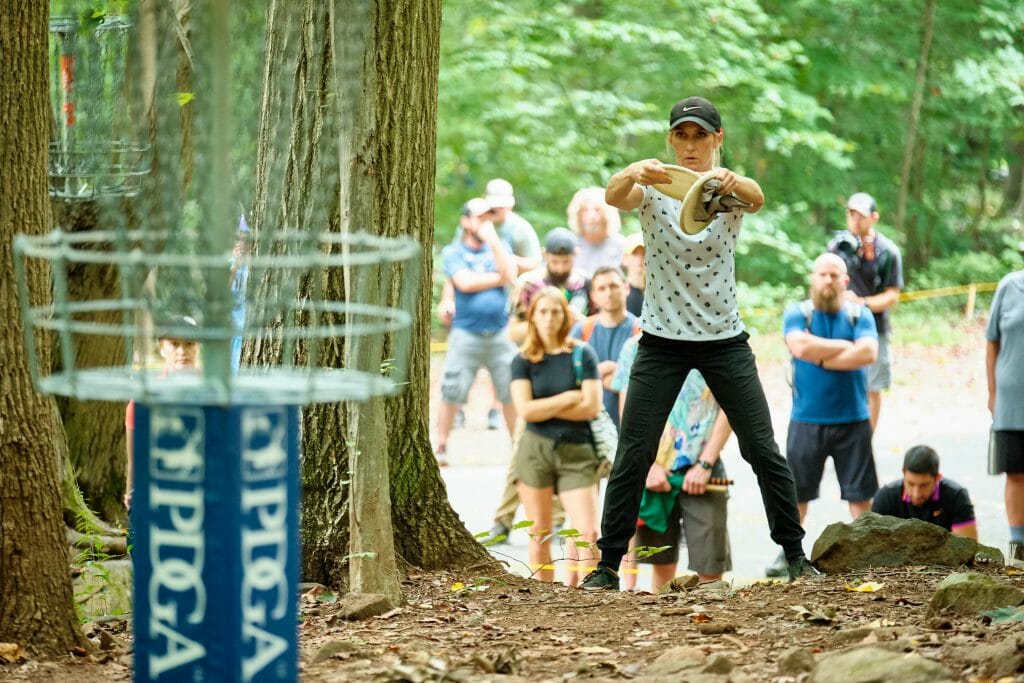 To put it directly, we have seen nine of the events take place on current or former golf courses. Of the events that were not held at a golf course, Jonesboro, Des Moines, and DGLO all certainly fit the mold of the golf style courses.
The tour this season has been relatively single note in terms of the style of courses played, and thus the style of play and skill sets that are rewarded. If the regular season is meant to identify the best players in the world who will then compete for the Disc Golf Pro Tour Championship and PDGA Player of the Year Award, should the selection of courses not challenge players' all-around game? 
Now of course it is likely we'd still be seeing Wysocki, McMahon, Pierce, and Allen take home the majority of Ws because they ARE the best players in the world, but more Iron Hills could give us more Connor O'Reilly type moments, and wasn't that just fun?
Stray Thoughts
Andrew Marwede and Raven Newsom show up yet again on lead card. Big time Calvin Heimburg and Adam Hammes at the 2018 at Hall of Fame Classic vibes.
Speaking of Newsom, is there anyone else you'd rather have on your card than this guy? Constant smiles, laughs, and amazing shots.
Speaking of smiles and laughs, Wysocki has been smiling and making friends with the crowd and being nice all season. He's also winning. The two aren't mutually exclusive, it turns out.
Catrina Allen has got to feel good getting her first win since Worlds, and her final round was just poetry. 
Everyone on MPO and FPO lead cards on the final day had a serviceable sidearm, and all top 10 FPO and MPO  — except maybe Bradley Williams in MPO — can say the same. 
Spectator control in woods is going to be the next big puzzle for the Elite Series to solve and I do not envy them that task, especially at publicly-owned courses where permanently removing trees or brush to make a gallery space will be nigh on impossible.