Wins from McMahon and Tattar encapsulate a season-long trend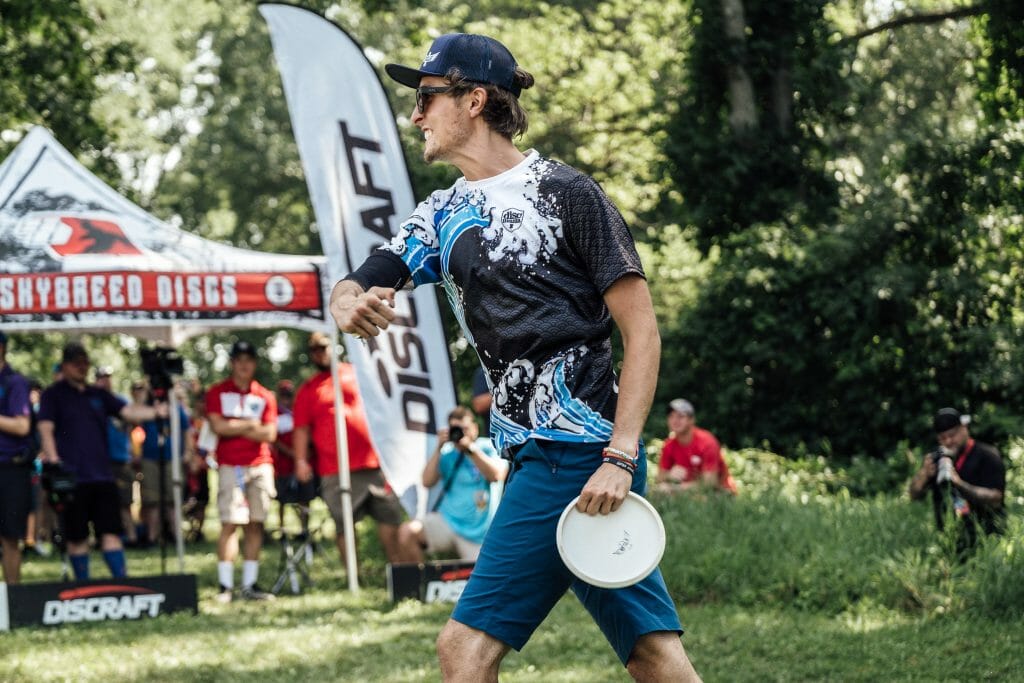 "It takes time, it takes practice, it takes time putting yourself in that position over and over again…Winning doesn't owe you anything." –

Eagle McMahon
"I'm proud of myself that I kept fighting, no matter what happened on the course I just kept going… I've been waiting for one and a half years, training every day… Dream come true." –
Kristin Tattar
Our DGLO winners were both powerfully emotional after holing out on 18, and for good, totally different reasons. 
The Eagle McMahon we saw in his post round interview with Disc Golf Network bears little to no resemblance to the young man we have seen in years past, or even earlier this season. He seemed, frankly, angry. It's a good look for McMahon.
Tattar has arguably sacrificed and battled the hardest out of any player in either MPO or FPO to get where she is now. Tattar has had to deal with the nightmares of international travel in our cursed age, the psychological rigors of staying in the mindset of a top competitor while being unable to actually compete at the highest level. Heck, if she wasn't a little emotional collecting her first DGPT trophy we might be a little worried.
McMahon and Tattar's wins have well encapsulated what we have been seeing as a slow, but inevitable trend all season long. That is, a changing of the guard, the beginning of a transitional period.
In MPO, players like Kyle Klein, Adam Hammes, Kevin Jones, Raven Newsom, and Gavin Rathbun have been on more lead cards than the likes of Garrett Gurthie, Chris Dickerson, Drew Gibson, and Simon Lizotte. After a world on fire start to the season, Ricky Wysocki has fallen off the pace a bit, and Paul McBeth only has two wins to his name this season. GG has had a…not great…season, Lizotte has been dogged by injury, and Dickerson has been back to his on again, off tour again ways. In short, the future is now, old man.
In FPO, Paige Pierce and Catrina Allen have undoubtedly been the cream of the crop, but given what we've seen from Tattar in her short time in the States this season since re-joining the tour at Worlds, it's not hard to imagine a world in which the European contingent is dominant with Tattar, Eveliina Salonen, and Henna Blomroos. Let's also not forget Kona Panis, Missy Gannon, Hailey King, Ella Hansen, and Heather Young have all either won or nearly won events of their own.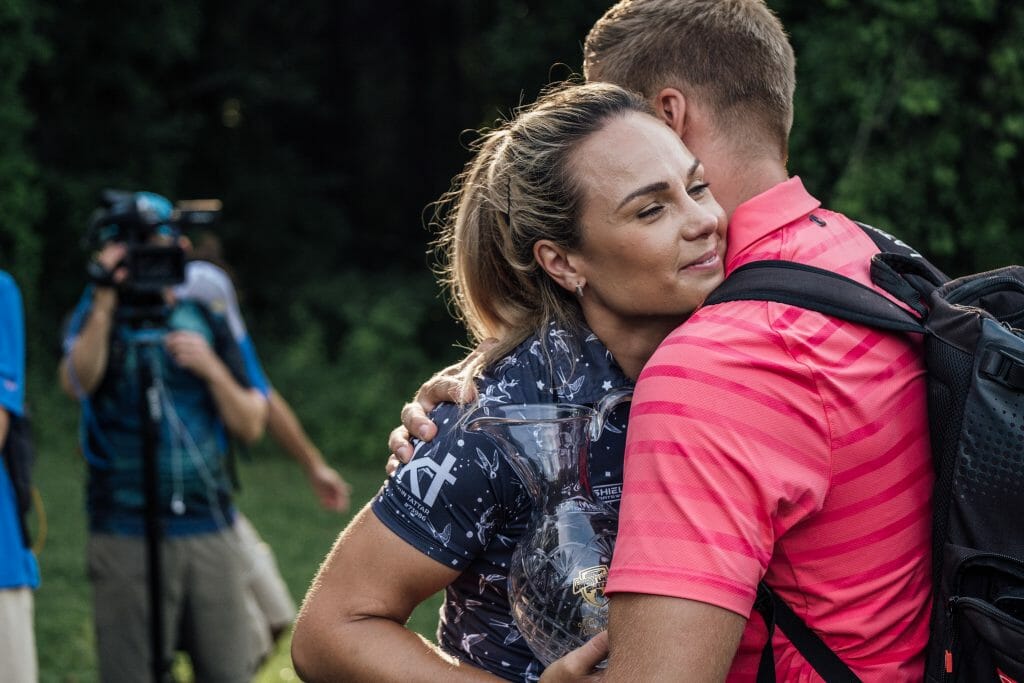 In most modern sports, the top athletes are able to compete well into their late 30s or even into their 40s if they're careful and lucky, but disc golf isn't most modern sports. The crop of young talent which has asserted itself this season consists of players who are skilled with both fore- and backhand shots off the tee, and have the physical ability to handle life on the road (i.e., sleep in a van and wake up not feeling like sh*t), and view disc golf as their primary sport of choice, not a secondary opportunity.
Let's back up a moment and reflect some more on the FPO finish.
It's hard to believe that Kristin Tattar just won her first DGPT event. She has been so good in every event she has played, and does have a major title to her name thanks to her win at the 2019 USWDGC. In celebration of her second win in a row and third win since re-joining the tour, it's important to remember the context in which Tattar comes by this win. After close to two years away from top-level competition outside an occasional meet-up with Salonen and Blomroos, she has been able to maintain not only her physical abilities, but the mental toughness McMahon describes that is necessary to win at this level.
At DGLO and Worlds, Pierce has been beat by two big shots. Allen's approach on 18 in Utah, and Tattar's eagle putt on 17 this weekend. Or did she lose with two missed shots? Her flubbed upshot in Utah and her own missed eagle putt on 17 at DGLO. Is it a mark of how great she is that it's what it takes to beat her, or something else?
Stray Thoughts
Austin Turner played, and played quite well! Not so long ago the lefty was considered to be one of the rising stars on tour before injury derailed that process. He's mostly been tearing up his local scene over the past couple years and unfortunately doesn't have any elite events on his calendar as of right now, here's hoping that changes and we get to see him back on tour.
Did I eat some bad gas station sushi, or was Nate Heinold eliminating artificial OB? Also, earpieces are the future.