Time for the technical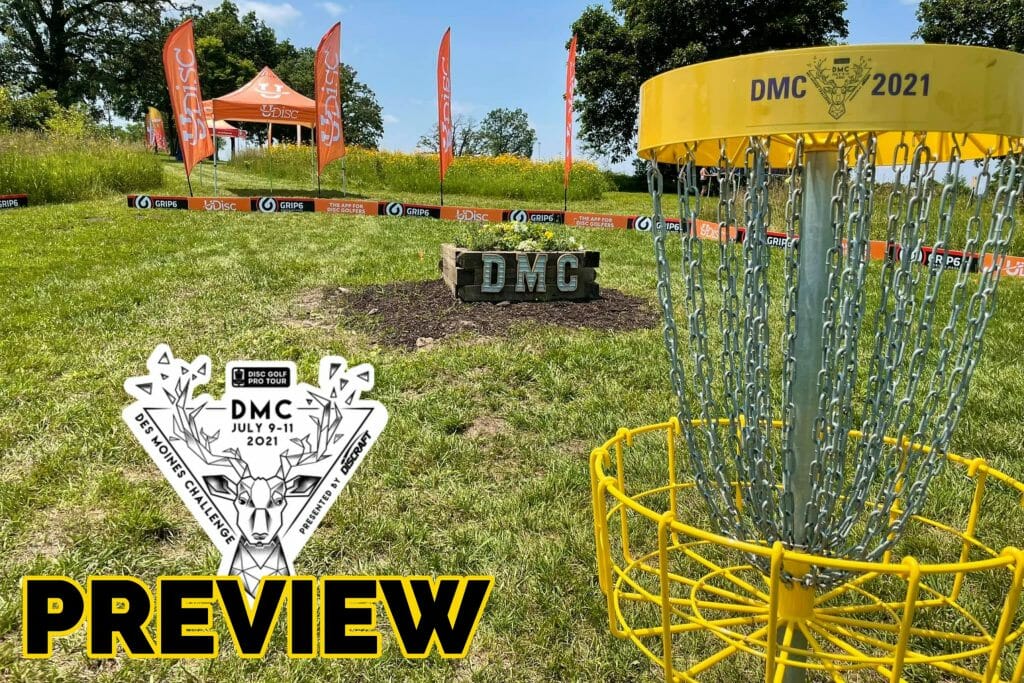 This weekend was originally going to be the Disc Golf Pro Tour's inaugural trip abroad, and while a trip to Norway was put on hold the Des Moines Challenge stepped in to provide an Elite Series event as a stateside replacement.
DGPT Postpones 2021 PCS Sula Open To 2022, Replaced By Des Moines Challenge On Schedule
"We had several discussions and plans with [TD Ty Tannatt] and the team at Des Moines, but due to the date conflict, we felt it was best to wait until 2022 to bring the tour to Des Moines," said Jeff Spring, DGPT Tour Director, at the time of the announcement. "While we are sad not to fulfill our Norwegian plans, we are grateful to have fantastic and flexible partners like Ty, the PDGA, and a group of touring professionals that believe in the Tour in order to keep a DGPT Elite Series event on the schedule."
The DMC has been played in the Des Moines area for years now, and the Iowa A-tier was a popular 'tweener event for many pros crossing the country. James Conrad won the 2017 edition of the event, as did Catrina Allen in 2018. Otherwise it's generally a "who's who" of midwestern talent.
This will be the first version of the DMC where only Pickard Park will be used, but that should suit Ben Callaway just fine. The Iowa "local" — Davenport is two and a half hours away — won the 2019 DMC and shot the hot round at Pickard on the way to victory. Same for Solon, Iowa's Sarah Gilpin, who won FPO in 2019 and was four strokes clear of the field at Pickard.
What We're Watching
Terry Rothlisberger got some well-deserved attention during the Clash at the Canyons this past weekend, and he's heading to an event where he should have plenty of confidence. Rothlisberger won this event in 2018 over a field with Kevin Jones, Michael Johansen, and Andrew Presenell. The other three DMCs he's played dating back to 2016 were all second place finishes. Maybe we should move this down to Lock of the Week.
Still on the comedown from Pro Worlds, with a little bit of a competitive break for most players, who has the juice to start off the second half of the season?
Until she heads back to Europe in a couple weeks, we'll always be keeping an eye on Kristin Tattar. She admitted to having some nerves during the start of Pro Worlds, but she powered back to a W at the Clash at the Canyons. Paige Pierce and Catrina Allen will both have their own motivations this weekend, yet we think Tattar will slip in and finish second over one of the two.
GRIP6 Pick6 Locks Of The Week
Even after calling our FPO podium above, Holly Finley can still put some pressure on the top three. She has a win and a second place finish at DMC, and you know the best part of her game is in the woods. Don't be scared off with the distance requirements on a couple holes, Finley should do just fine.
A sleeper in a past champion on the MPO side could be Zackeriath Johnson, who has two other DMC top fives in addition to the 2016 title. Johnson has made some top cards at Elite Series events recently and played his highest-rated round at the 2019 DMC at Pickard. Emerson Keith looks to have also found his groove. Take away the 57th place showing at Portland and Keith is 15th or better in his last four tournaments, including a win at the Utah Open.
The Course
Pickard Park: MPO – 9,536 feet, par 64 ; FPO – 8,650 feet, par 65
Juliana Korver had a hand in designing Pickard Park, and will be playing the event in 2021.
Pickard is known for long technical holes with plenty of trees, and uses elevation and water to its design advantage. Both divisions will play two par 5s, holes 10 and 18, and a handful of wooded par 4s.
Pickard Park Des Moines Challenge Caddy Book
Extended Forecast
An upper-level shortwave trough around Des Moines will turn into a cut off low through the weekend. This will lead to a daily chance of showers and thunderstorms. Winds will pick up some Sunday as the cut off low begins to pull away from the region.
Friday: Morning showers and thunderstorms will give way to a smaller chance of rain during the late morning and early afternoon. Rain and storm chances then pick back up in the late afternoon and evening hours. Afternoon highs will top out around 82°. A southeast wind around 10 mph is possible.
Saturday: Rain and thunderstorm chances will continue throughout the day. Highs will only top out in the mid 70s. A northeast wind of 5 to 10 mph is possible.
Sunday: Windy. Northerly winds of 10-15 mph possible, with gusts exceeding 20 mph likely. A chance of showers and storms will continue. Highs will once again top out in the mid 70s.
How To Watch