Round 3 Recap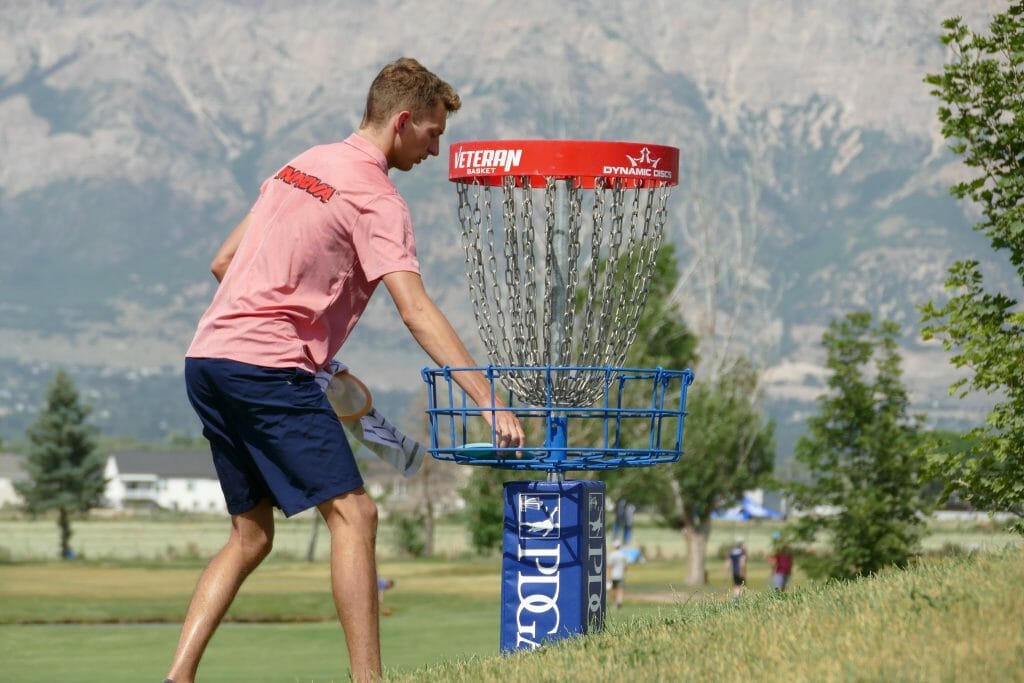 Ultiworld Disc Golf's coverage of the 2021 PDGA Pro World Championships is presented by Skybreed Discs, a top online retailer and preferred vendor of the 2021 Ledgestone Insurance Open, and Aria Discs, a new disc golf brand making discs designed for beginners.
With newly added OB lines to the Mulligans course, the Open A Pool was back on the golf fairways to try to stack birdies before the final two rounds at The Fort to decide the 2021 Pro Worlds champion.
Holding onto his share of the lead with an 8-under par effort was Calvin Heimburg. The Floridian did not particularly throw the disc well, he was 39% in finding Circle 1 in regulation, but he didn't miss inside 10 meters on the putting green and added four more makes from C2. With four birdies over the final five holes to finish his round, Heimburg's biggest putt came on a death putt par save from the bunker on hole 16. At 26-under par total, Heimburg is first in the division in fairway hits at 87% and fourth in both strokes gained from tee-to-green and putting at 13.7 and 7, respectively.
Nate Sexton is loving Mulligans. Sexton posted his second consecutive 10-under par round on the course to move up a spot on the leaderboard into solo second at 25-under par, one behind Heimburg. He's not doing anything extraordinary on the course, just hitting his landing zones and making putts. It may surprise you to learn he's currently third in the division in parked percentage at 19%.
A hot start from Emerson Keith didn't last but the Texan is still in the hunt in third place at 23-under par. Coming into the round with a share of the lead, Keith added to his advantage going 5-under par through six holes before going even par across the final 12 holes. Keith had plenty of scoring opportunities, finishing the round with an 89% C2 in regulation rate, but also had four two-putts and two missed C2 attempts on hole 16.
Ezra Aderhold jumped six spots on the leaderboard and onto lead card for Friday's fourth round with a bogey-free 8-under par, the only bogey-free day in the top 50. He's at 22-under par total and tied with Mason Ford in fourth.
The hot round goes to Anthony Barela, whose 11-under par day included three OB strokes and two two-putts for par. He otherwise hit 11 C1X attempts and missed only three greens in regulation. Barela also had a shot at the hot round on Tuesday at Mulligans but was stymied by six OB strokes. He's tied in ninth at 20-under par.
Heard
"I had to save par out of bunkers three times, two of them were from Circle 2. Definitely fortunate to get pars instead of bogeys. Putting is what allowed me to score today, it definitely wasn't throwing the disc." – Calvin Heimburg, on what was working for round 3.