Round 3 Recap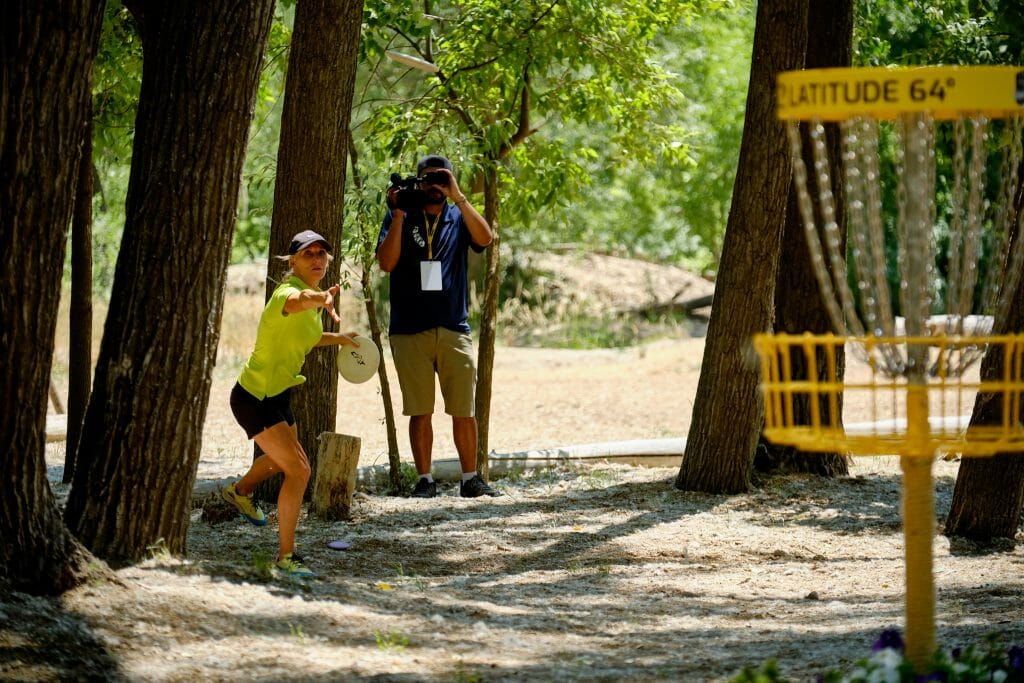 Ultiworld Disc Golf's coverage of the 2021 PDGA Pro World Championships is presented by Skybreed Discs, a top online retailer and preferred vendor of the 2021 Ledgestone Insurance Open, and Aria Discs, a new disc golf brand making discs designed for beginners.
The Open Women were welcomed back to The Fort for their second encounter with the course at 2021 Pro Worlds. After being spoiled with the open landscape of day two, the third day brought back nightmares in the woods.
The putting woes continued for Paige Pierce as she once again finished 50% from C1X, going 5-for-11 with three three-putts. Her back nine seemed to be her demise where she found bogey or worse on five of the final eight holes to zero birdies over the same stretch. Her C2 putting was nonexistent which aided in her shooting her worst round of the tournament at 4-over par. Not even a 70-foot par save on hole 16 could mitigate a double-bogey on 18 which bumped her down to share a piece of the lead with Catrina Allen at 7-under par.

Allen seems to have found her stride shooting even during her third day. After catching back -to-back birdies to begin her round, she too saw back nine troubles. Three bogeys in her final nine were due to OB, but her putting stayed decent at 78% from inside 10 meters. She climbed into a tie for first at 7-under par with a very familiar opponent.

Lisa Fajkus could not be slowed down until now. Fajkus copied Paige and Cat and saw a rough ending to her round. Four bogeys through the final six derailed her momentum, but still only sits two back from the leaders in sole possession of third place. 

Hailey King sits at a distant fourth place at 1-under par, with her second day at The Fort being littered with OB. The middle of her round saw three bogeys in a row with a double on 18 due to finding OB twice. An 80% C1X putting rate kept her from falling too far out of the race and a 4-over par round also played as her worst of the tournament so far.

Sai Anada had the hot round of the day being the only player to shoot under par. Her 3-under par round showed most of its glory through the front nine where she birdied five of the first seven with a couple of C2 makes. Ananda was also one the only player to play bogey-free on the back nine. She led the field in fairway hits at an impressive 95% and with her C2 putting being at 43%. She sits in fifth place at even par.
Statline
Day three was obviously rough on the top spots but played difficult for the rest of the field as well. Holes 4, 11, and 18 did not see a single birdie on the day. Holes 4, 14, and 16 saw more than half the field take bogey or worse. The Fort is going to take technique and precision in order to become a world champion on Saturday.  
Heard
"I think possibly the air is a little bit different. It's been so hot, and then some humidity came in. I'm normally really good paying attention to that and I should have maybe tried to make some kind of adjustment with the weather and those breezes." — Catrina Allen, on the changing conditions effecting the putting greens.