They're ready to play. We've got 'em ranked. Who is in our top 25?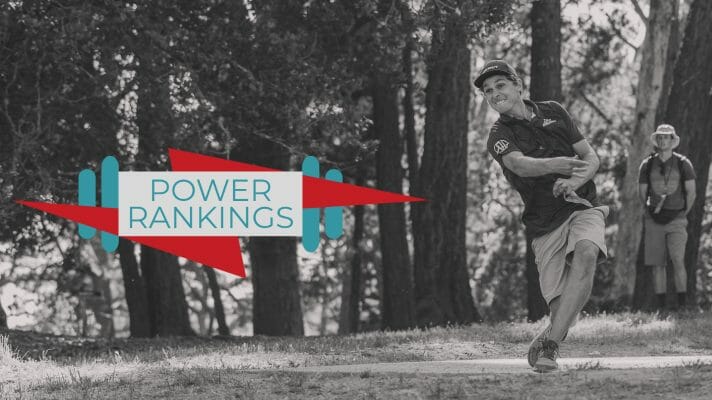 Ultiworld Disc Golf's coverage of the 2021 PDGA Pro World Championships is presented by Skybreed Discs, a top online retailer and preferred vendor of the 2021 Ledgestone Insurance Open, and Aria Discs, a new disc golf brand making discs designed for beginners.
Tomorrow. Tuesday, June 22, 2021. The PDGA World Championships resume after a one-year hiatus. After the long COVID winter, which witnessed an unprecedented disc golf boom. After a compelling first half of the 2021 season featuring big names and first-time winners. The anticipation is palpable, hanging thick in the air despite the altitude in Ogden, Utah.
Eagle McMahon is on a tear. He knows how to play where the air is thin. He may be the best all-around putter on tour. Is it his year? Ricky Wysocki seemed like a lock for the top seed during the run from Belton to Goat Hill and is obviously still a front runner. He won the Utah Open in 2017 and 2018 and finished runner-up at the last two installments. Does he get his third ring? Speaking of hardware, will Paul McBeth add the sixth stone to his Thanos gauntlet? His ability to manipulate the disc may be unparalleled, and there are a lot of lines to shape at Mulligan's Creekside and The Fort. Calvin Heimberg is looking for his first Elite Series dub on the season, and Adam Hammes is hoping to keep his hot streak alive in the Utah heat.
They're ready to play. We've got 'em ranked. Who else is in our top 25? Here's how they stack up heading into the Pro Worlds.
Note: while COVID travel restrictions remain in place, this list considers players based in America. We will break out an international top 10 once the season gets underway across the pond.
Methodology: We combine an algorithmic objective ranking with subjective ballots submitted by UWDG staff. The algorithm uses a standardized scoring model to compare elite events, awards competition and cash bonuses, and features a decay function that gradually phases out past results. For the second regular season ranking, staff considered the following criteria: 1. results from the 2021 Elite and Silver Series events, 2. UDisc and PDGA statistical measures, 3. the previous UWDG Power Rankings, and 4. their super subjective vibes, gut feelings, and premonitions heading into Pro Worlds.
MPO Power Rankings
Full breakdowns for each player continue below.
Bonus Content for Ultiworld Disc Golf MPO Power Rankings (US Edition): Pre-Worlds 2021 is only available to Ultiworld Subscribers
Already have a subscription? Log in
Whether you visit Ultiworld for our reporting, our podcasts, or our video coverage, you can help us continue to provide high quality content with a subscription. By becoming a subscriber, not only do you receive benefits like bonus content and full article RSS feeds, you also help fund all of Ultiworld's coverage in general. We appreciate your support!