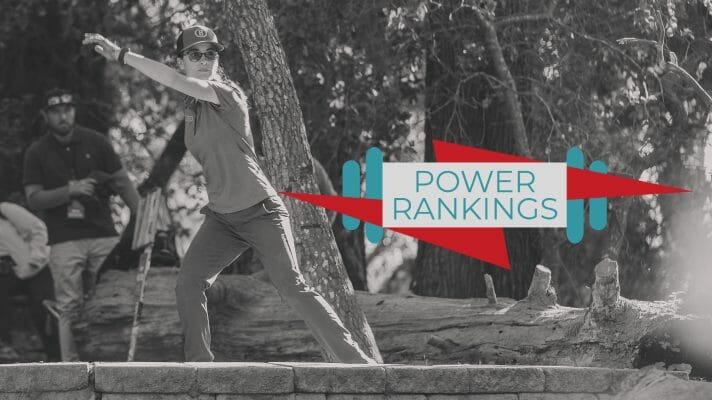 Ultiworld Disc Golf's coverage of the 2021 PDGA Pro World Championships is presented by Skybreed Discs, a top online retailer and preferred vendor of the 2021 Ledgestone Insurance Open, and Aria Discs, a new disc golf brand making discs designed for beginners.
It's that time of year again. Time for the World Championship. Players and fans alike are champing at the bit after two long years building up to this event. The courses look good and they're playing hard. The conditions will test the competitors physically and mentally. The competition will be stiff. Five-time champ Paige Pierce is on a tear and is unquestionably the favorite to win, but the field is deep. Catrina Allen is on the hunt for her second Worlds title and playing great golf this year. Hailey King is well-rested and has all the tools to conquer Mulligan's Creek and The Fort. Kona Panis is always right there at the top of the leaderboard, and rookie Ella Hansen is out to prove that her recent run of play is the new norm.
Moreso than in MPO, we'll truly miss the absent Europeans: Eveliina Salonen, Henna Blomroos, Lykke Lorentzen, Heidi Laine, Keiti Tätte, etc. etc. Fortunately, 2019 USWDGC champion Kristin Tattar sucessfull navigated her way out of the Schengen Area and is on the ground in Ogden. It simply wouldn't be right if the field was entirely without international representation.
They're ready to play. We've got 'em ranked. Who else is in our top 25? Here's how they stack up heading into the Pro Worlds.
Note: while COVID travel restrictions remain in place, this list considers players based in America. We will break out an international top 10 once the season gets underway across the pond.
Methodology: We combine an algorithmic objective ranking with subjective ballots submitted by UWDG staff. The algorithm uses a standardized scoring model to compare elite events, awards competition and cash bonuses, and features a decay function that gradually phases out past results. For the second regular season ranking, staff considered the following criteria: 1. results from the 2021 Elite and Silver Series events, 2. UDisc and PDGA statistical measures, 3. the previous UWDG Power Rankings, and 4. their super subjective vibes, gut feelings, and premonitions heading into the Pro Worlds.
FPO Power Rankings
Full breakdowns for each player continue below.
Bonus Content for Ultiworld Disc Golf FPO Power Rankings (US Edition): Pre-Worlds 2021 is only available to Ultiworld Subscribers
Already have a subscription? Log in
Whether you visit Ultiworld for our reporting, our podcasts, or our video coverage, you can help us continue to provide high quality content with a subscription. By becoming a subscriber, not only do you receive benefits like bonus content and full article RSS feeds, you also help fund all of Ultiworld's coverage in general. We appreciate your support!